Take yourself on out to the ball game on September 17, 2021 for some fun, great snacks, and to see I.U.P.A. Local, Virginia Beach PBA 34 donate to a great cause!
Virginia Beach PBA 34 has an annual tradition, missed only last year because of COVID-19, in which they donate money to the Virginia Beach Victim-Witness Program for every home run during the Norfolk Tides season, beginning on opening day through the final homestand. Every time that there is a home run, the Norfolk Tides celebrate by flashing the Virginia Beach PBA 34's logo on all of the screens. Last time the event was held, Virginia Beach PBA 34 proudly donated $1,500! This year, the donation check will be presented during their final homestand on September 17, 2021.
​​​​​The Virginia Beach Victim-Witness Program has seven Caseworkers, one Clerk, and one Office Assistant that are overseen by a Deputy Commonwealth's Attorney. The te​am supports and aids crime victims, families, and witnesses throughout the court process, empowering witnesses to testify while complying with the Virginia Constitutional Crime Victims' Bills of Rights and the Crime Victim and Witness Rights Act. They provide needed services for victims and witnesses as well as cooperation in the investigation of the case and prosecution of the defendant. It is the Victim-Witness Program's responsibility to ensure crime victims are advised of their rights and to assist them through the court process.
Harbor Park, with its outstanding view and sound design, is one of the finest Minor League Baseball stadiums in the country. The ballpark is located in downtown Norfolk on the Elizabeth River, and was opened in 1993. Harbor Park features almost 9,000 lower deck seats, 2,800 upper deck seats, and 400 seats in 24 luxury skyboxes leased to area corporations. The park also features a 225-seat restaurant known as "Hits at the Park" which offers a full view of the playing field. Overlooking left field is a 500-person tiered picnic area.
The Norfolk Tides also host other charity events such as the upcoming Bark in the Park dates. Fans will have the opportunity to enjoy a game with their four-legged friends, with all proceeds from dog tickets donated to a local dog charity. Bark in the Park dates for 2021 are August 11, August 29, September 15, and October 3.
Tickets are available at this link. https://www.milb.com/norfolk/tickets
Left to right in the photos below are Andy Havola , Vice President of the Virginia Beach PBA 34; Colin Stolle, Commonwealth Attorney of Virginia Beach; Brian Luciano, President of the Virginia Beach PBA 34; and Aaron Dove, Secretary of the Virginia Beach PBA 34. The video below is the video that plays on the screens in the stadium each time there is a home run.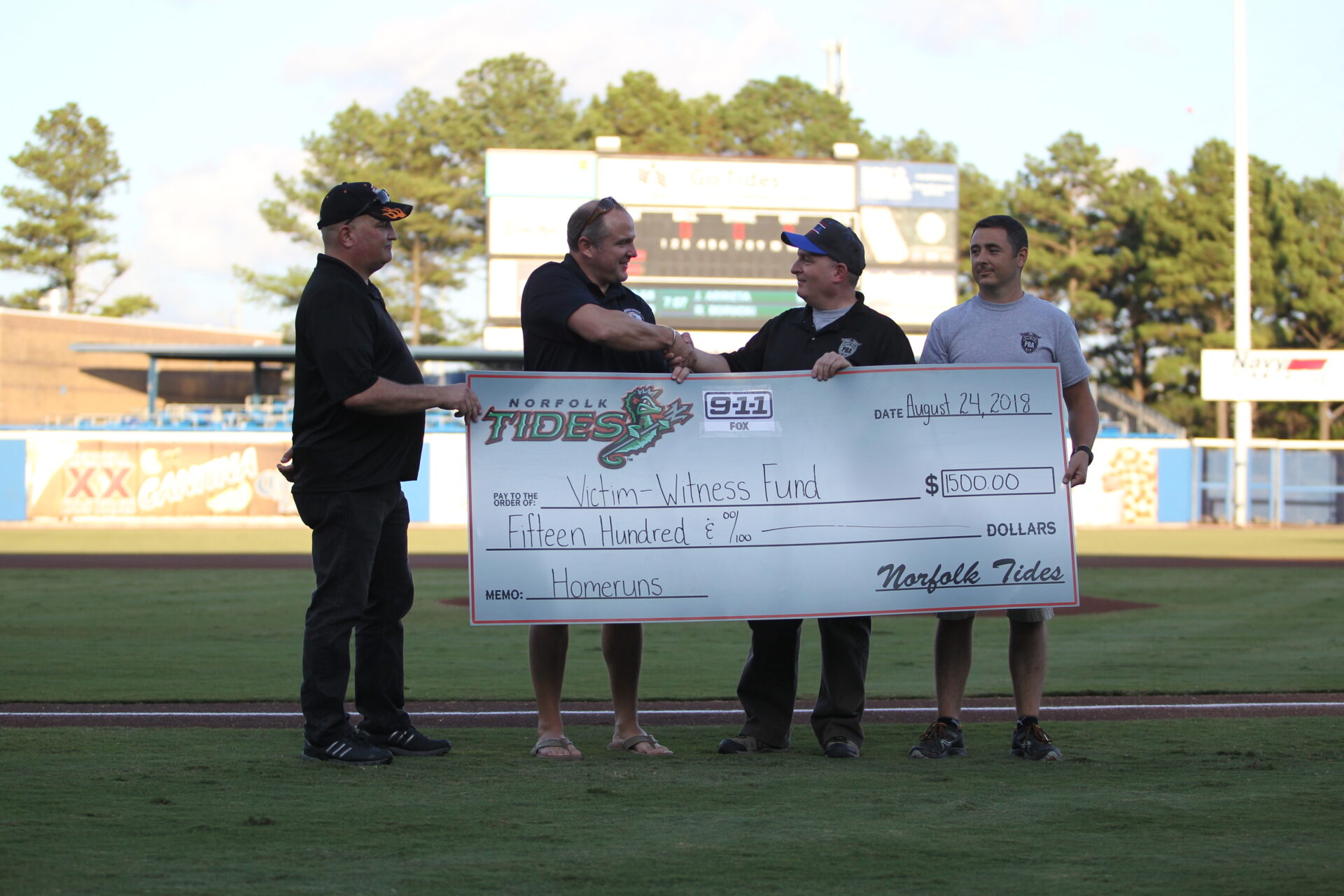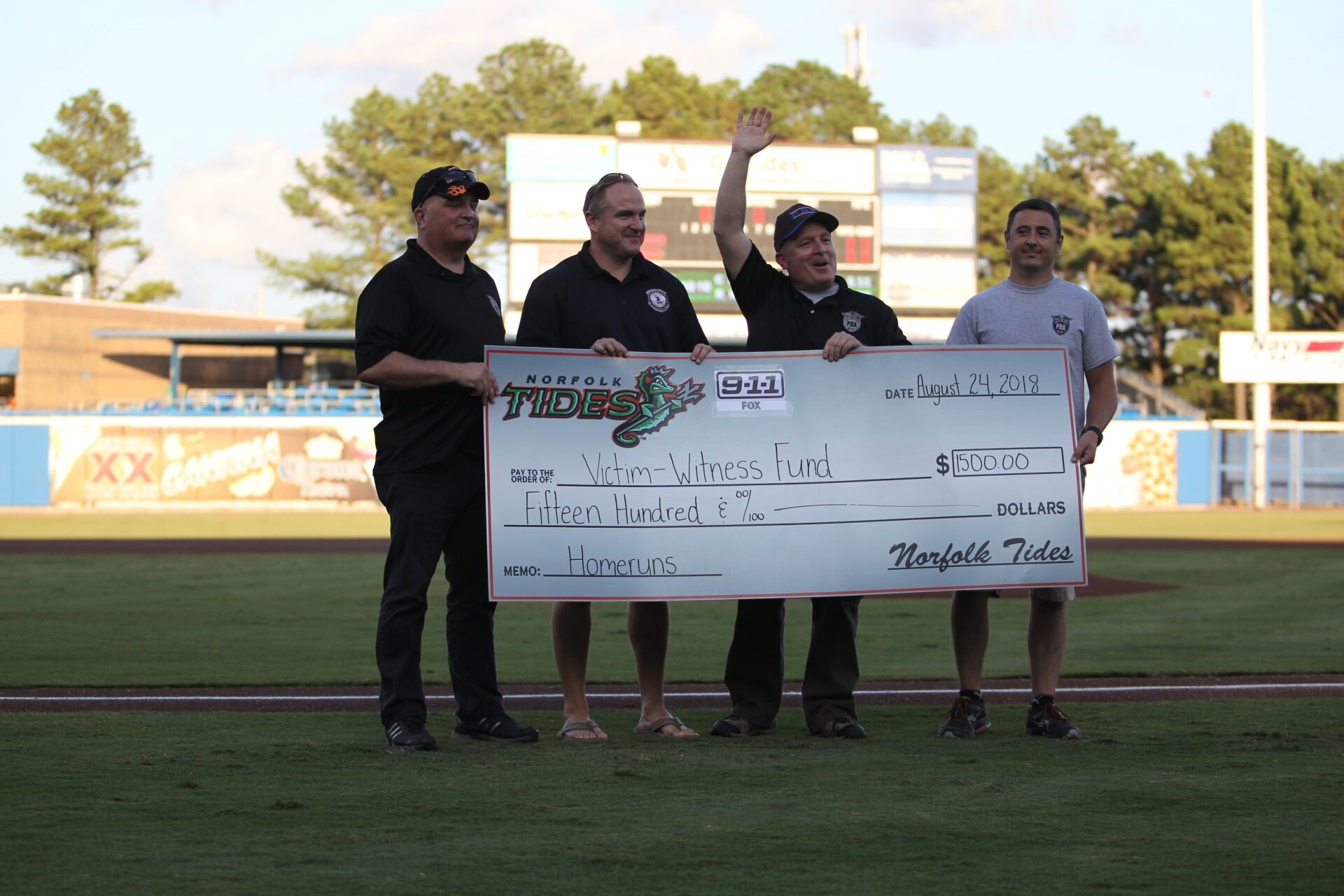 [/fusion_text][/fusion_builder_column][/fusion_builder_row][/fusion_builder_container]