Daytona Beach Police Officer Jason Raynor was honored by race fans this past weekend who signed messages onto his patrol car where it was parked in One Daytona's Victory Circle prior to the Coke Zero Sugar 400 race. Officer Raynor died from his injuries on August 17, 55 days after he was shot in the head by a suspect while on duty.
Prior to joining Daytona Beach Police Department, Jason was an officer in Port Orange, where he was honored for his heroism and quick thinking when he talked a suicidal woman out of jumping off the Dunlawton Avenue Bridge. Officers from both departments stopped by to pay their respects and were deeply touched by the outpouring of community support.
More than a thousand people attended Officer Raynor's funeral on August 23, including hundreds of law enforcement officers. His patrol car, #5502 has been retired by the Daytona Beach Police Department. It now bears messages of support and love from his community, his fellow officers, and his family. Above the grille, it says, "I'll always have your six. ♡ Your Big Sister ♡" and on the driver door, it says, "Love You Always. Mom."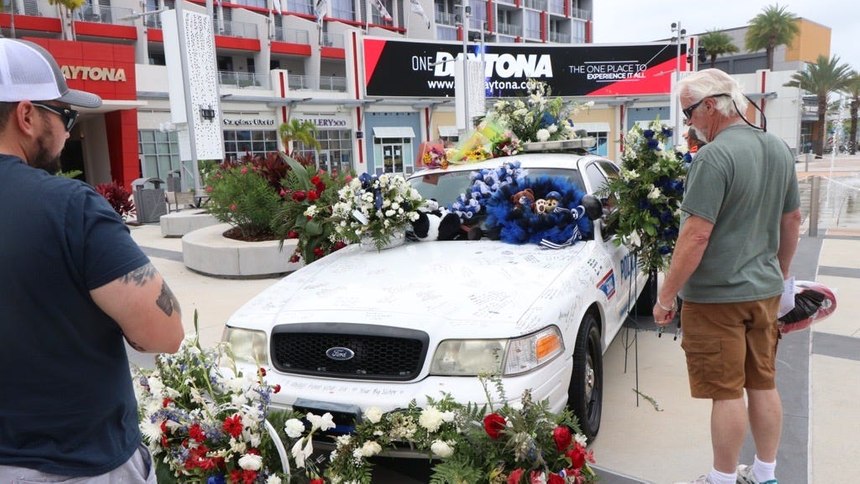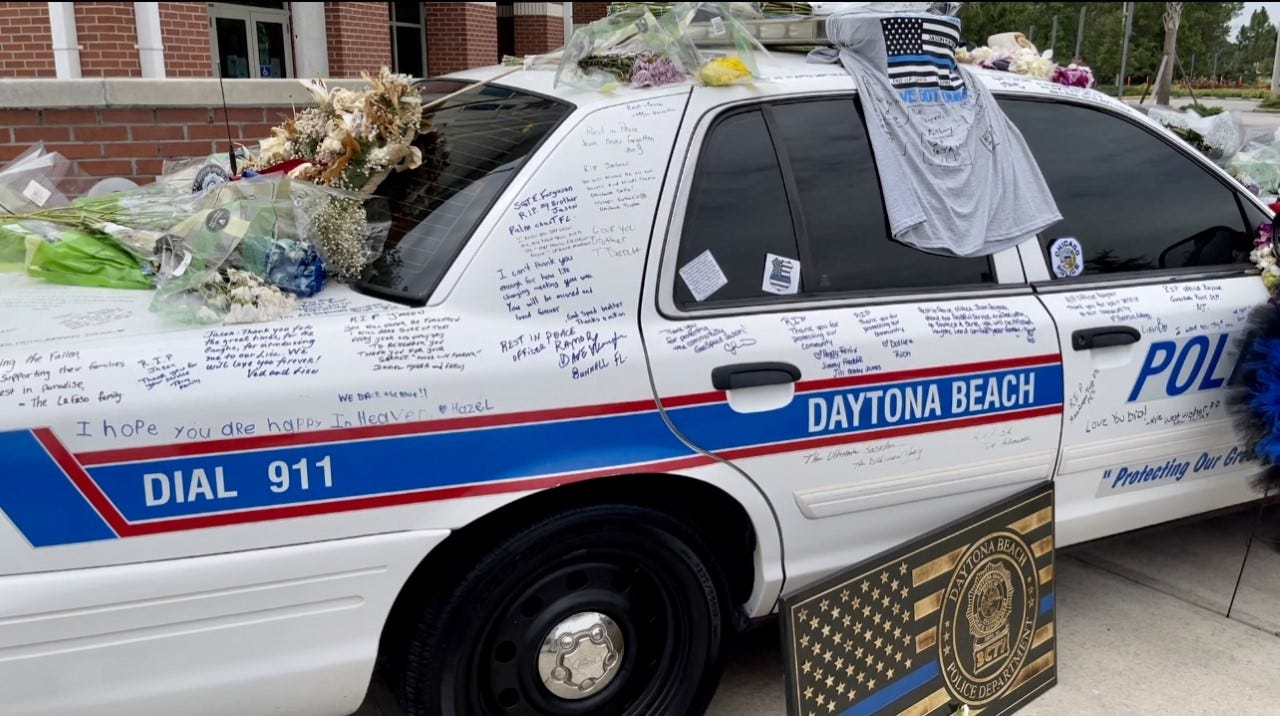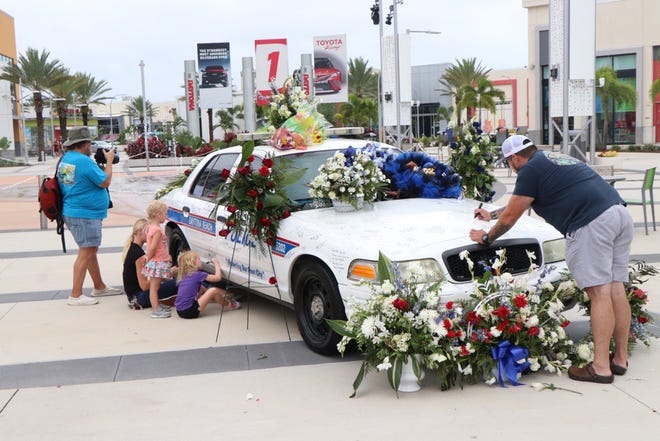 Each week, the I.U.P.A. Briefing Room features a photo that exemplifies the valuable part of the community that our Law Enforcement Officers all across the U.S. are and their positive impact as well as their dedication, service, and sacrifice.
Submit your photos today to be considered for the photo of the week next week to alinaj@iupa.org!
Previous photos of the week have included: