In 1962, President John F. Kennedy signed Public Law 87-726, which designated May 15 as Peace Officers' Memorial Day, and the week in which May 15 falls as National Police Week.  The law was amended by the Violent Crime Control and Law Enforcement Act of 1994, Public Law 103-322, signed by President Bill Clinton, directing that the flag of the United States be displayed at half-staff on all government buildings on May 15 each year.  While the actual dates change from year to year, National Police Week is always the calendar week, beginning on Sunday, which includes May 15.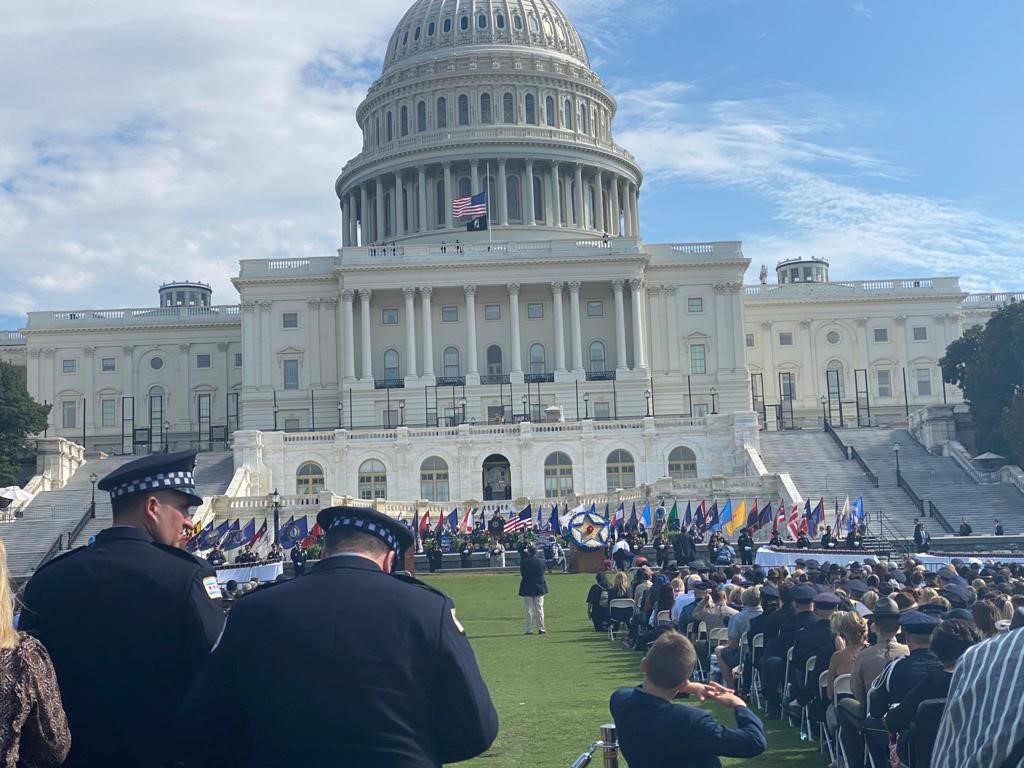 This year, there were virtual events in May, due to COVID-19, and in-person events took place from October 13 – 17, 2021. This photo was taken by Ryan Klein from Alexandria Committee of Police, I.U.P.A. Local #5 in Virginia while he attended the National Peace Officers' Memorial Service on the West Front Lawn of the United States Capitol in Washington, D.C. on Oct 16, 2021.
More photos of the memorial service can be viewed in this Police1 article as well as this Department of Homeland Security article.
Each week, the I.U.P.A. Briefing Room features a photo that exemplifies the valuable part of the community that our Law Enforcement Officers all across the U.S. are and their positive impact as well as their dedication, service, and sacrifice.
Submit your photos today to be considered for the photo of the week next week to alinaj@iupa.org!
Previous photos of the week have included: