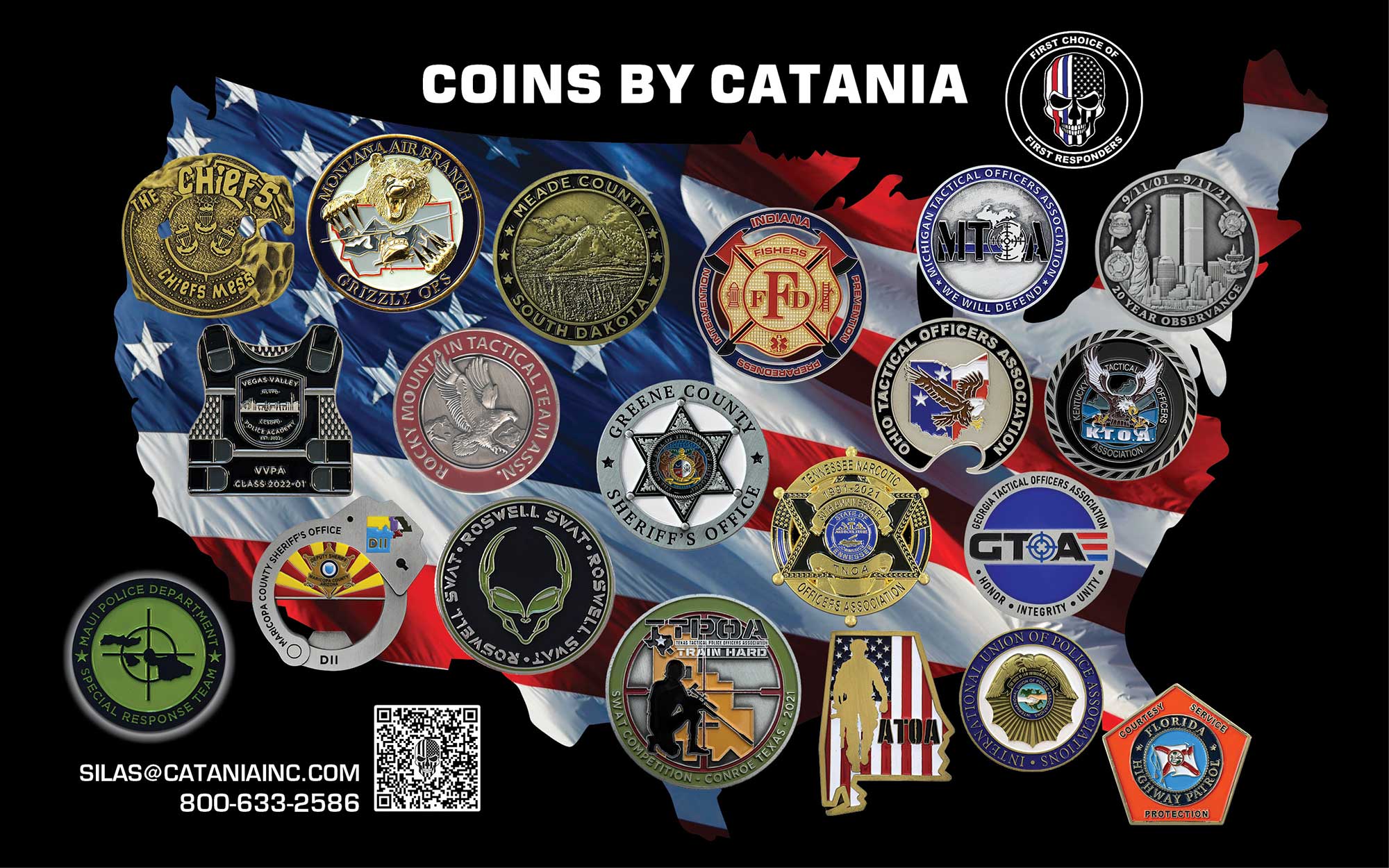 Catania Medallic Specialty, Inc., a leading supplier of custom medals, coins, lapel pins, and other emblematic items, has been named the 2023 Awards and Personalization Industry Supplier of the Year.  This prestigious award recognizes the exceptional service and support that Catania Medallic Specialty, Inc. provides its customers in the awards, recognition, and promotional product industry.  This honor marks the 5th time Catania Medallic Specialty, Inc. has received this award in the past 15 years.
Catania Medallic has been manufacturing and designing the highest quality custom medals, challenge coins, and other emblematic products for over 50 years. Through an innovative approach to manufacturing and design, Catania Medallic has helped businesses of all sizes throughout the U.S. and Puerto Rico deliver custom products for sports, graduation, and corporate events to meet their customers unique needs.
"We are honored to receive this award and would like to sincerely thank all of our customers for their continued trust and confidence.  We are committed to helping our clients achieve their goals and look forward to providing them with exceptional custom products for years to come.  This award truly reflects our commitment to excellence." said Vince Frank, CEO of Catania Medallic Specialty Inc.
 For more information, visit the company's website at www.cataniainc.com or contact them via sales@cataniainc.com or 800-633-2586.