Heroes Vacation Club has 10 Great Tips for Traveling with Kids for I.U.P.A. Members!
Trying to decide what to do on your next vacation? We've rounded up some fun ideas to answer the who, what and where of how to travel next. 
 When you're traveling with kids, any trip can feel like you're planning a mission to Mars. Whether you're traveling by land, sea or air, executing your travel plan takes forward thinking and precision to ensure a successful trip. When the kids are involved, organization is the key. At Heroes Vacation Club, we've come up some helpful tips to help make your next trip a success.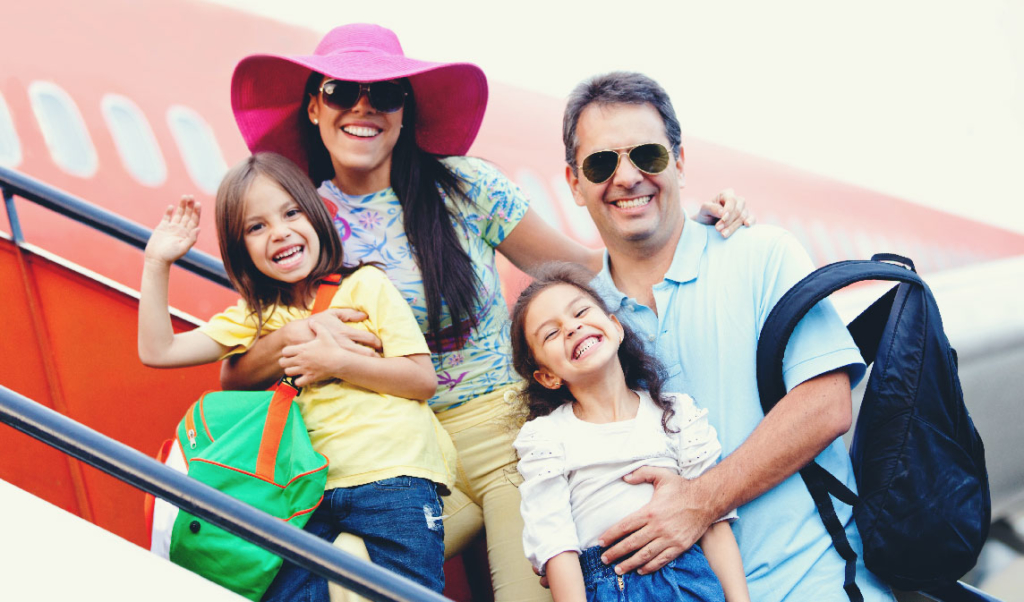 Involve Everyone 
A successful trip requires strategic planning and buy-in from by everyone in the family (or at minimum your significant other). Be prepared to explain the who, where and how of your travel plans. The more they know in advance, the more likely they are to share in the excitement. 
Pack Efficiently 
Consolidate your supplies and toys into as few bags as possible. Baggage fees can add up quickly so take time to think about what is a must pack item and what can be an inexpensively purchased at your final destination. 
Personalize their Travel 
Fun luggage from their favorite movie or show can be a fun way to get kids excited for their trip. A neck or travel pillow and a cozy blanket are also good ways to make sure the kids are comfy throughout the journey. 
Always Leave Early 
Get out the door early to ensure a stress free start to the trip. Nothing ruins a trip faster than making a mad dash through a crowded airport with kids in tow. 
Train your little travelers 
Start traveling with your kids at an early age so they're accustomed to the rigors of travel and extended time in their car seat. 
Reward Good Behavior 
Wrap small treats to open during the trip. This tactic is a surefire approach to keep morale high for at least an hour or two. Being gift-wrapped makes it all that more effective. Plan for one gift at the top of each hour for good behavior. Treats can be anything from inexpensive toys or a new book to dollar store trinkets. 
Keep them well fed and well hydrated 
Keeping your team from the hangry zone is the key success. It's even more important for the little ones, who may be used to having easy access to snacks at home. 
Always have a plan B 
The best laid plans can sometimes go awry. Be sure to have a contingency plan for all possible outcomes. Extra clothes, medication and documents should be easily accessible. 
Play creative games 
Go old school with fun games based on the new surroundings. Keep morale high and keep them engaged with fun and simple games like "The Alphabet Game or I Spy. Pro tip: Save the singing for road trips. 
Download Fun Content 
Preload your phone or their tablet with new books, games and favorite movies and watch the hours fly by. They will be entertained and less likely to ask the age old question "Are we there yet?"