Rebound: Protecting Those Who Protect Us
How one athletic trainer is improving the health and well-being of first responders
Luis Rivera saw a problem. A big one.
A firefighter in Milwaukee had been struggling with a nagging shoulder injury for more than a year. Rivera, an athletic trainer who worked with elite athletes, had seen this same kind of injury dozens of times before and couldn't believe this firefighter was still in pain.
Rivera knew he had to help. And he did.
Using the principles of sports medicine, Rivera connected the firefighter with the right healthcare professionals, who helped him recover. Word spread, and it quickly became known that if a first responder got injured, as is often the case on their dangerous jobs, they should call Luis for recommendations.
"When a quarterback goes down on the field, his medical team goes into overdrive. In a few hours, a diagnosis is made, and surgery and rehab quickly follow, if needed," says Rivera. "We knew sports medicine would help first responders, and we're seeing results. Public safety workers are getting back to their jobs – and lives – faster. Employers benefit, too, knowing their key players are getting the best care possible."
And that's how the idea of Rebound was launched.
A decade later, the company has developed the gold standard in concierge case management to assist its members through what can often be a challenging medical journey. Using its deep connections in the sports medicine world, Rebound also has assembled a robust network of the best clinicians who often treat elite athletes with similar injuries as those sustained by public safety workers.
First responders are impressed.
"I would suggest anybody who has the resources use to Rebound," says Milwaukee Firefighter Tom McMenaman. "I would not have been back in eight weeks, if it wasn't for them helping, guiding and navigating the healthcare system. Rebound put me in the position to help myself get back to work."
As Rivera deepened his relationship with public safety departments, he saw another problem that needed an answer: how to help first responders reduce the risk of injuries before they even occurred. How could he deliver the advanced training, research and gear from sports medicine world that helps elite athletes improve their performance and help them safeguard against injury?
Rivera knew exactly who he needed: mentor and friend Dr. Trent Nessler, one of the country's leading researchers in the science of safe movement. Nessler, who holds a doctorate degree and has more than 20 years' experience in clinical settings, has been analyzing movement in athletes and military for years.
He has developed a proprietary movement test and co-produced 3D wearable technology to accurately gauge the risk of injury. This assessment has been taken by thousands of athletes and military personnel and has resulted in one of the nation's largest databases on movement, as well as specific training to help mitigate the risk of injury.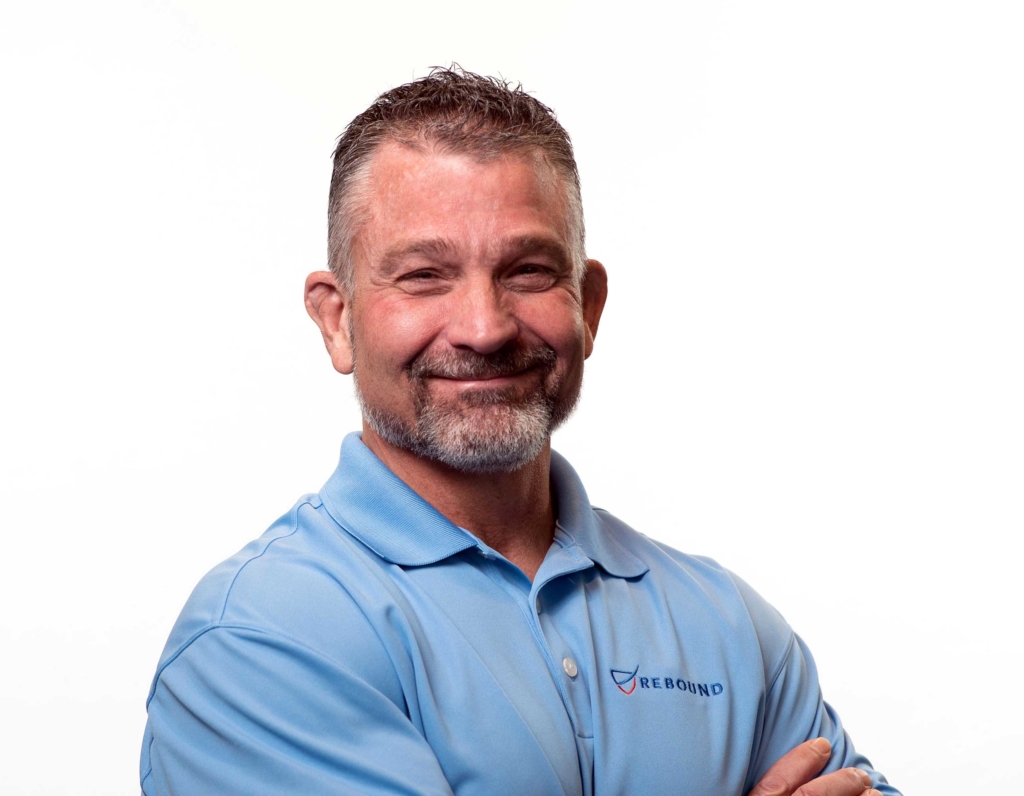 Nessler joined Rebound last year and is leading the company's innovative wellness division: Vitality. The goal is to help public safety workers move more safely, increase muscle recovery, reduce cardiology and oncology risks, and increase behavioral health support.
Vitality is also leveraging the latest healthcare technology, including a digital training platform that has shown to be an effective tool in helping users stick with both therapy and training to reach their goals.
"We weren't satisfied solely with helping public safety workers after an injury occurred," says Rivera, who has a master's degree in physical training, is a certified athletic trainer and brings years of clinical experience to Rebound. "We not only want to help these workers perform and feel good while they're on the job, but we want so see them avoid the aches and pains so many have carried into retirement. If advancements in sports medicine can help NFL players retire feeling good, we will use that knowledge and those new techniques to ensure that our nation's heroes can enjoy their golden years, too."
Rebound works closely with municipalities, insurance companies and healthcare providers, all of whom have a stake in the well-being of public safety workers.
"Traditional occupational health is waiting while Rebound is action. During a six-month period, we were able to quantify 10 weeks of saved time using Rebound," says Jonathan Cohn, Greenfield Fire Chief.
Rebound, based in Milwaukee, Wis., has now grown to delivering expedited, high-quality injury recovery services and offering innovative wellness services in nine states, with more than 200 clients and 50,000 members and their immediate family members in its network.
Learn more about us , please visit www.justrebound.com