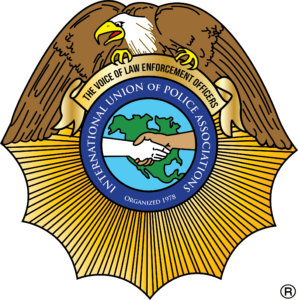 International Union of Police Associations
FOR IMMEDIATE RELEASE:
 Contact: Dennis J. Slocumb
Phone:  1-800-247-4872
E-Mail:  iupa@iupa.org         
Statement of President Cabral Regarding I.U.P.A. Family Member Being Awarded a 2021 Union Plus Scholarship
I am beyond pleased to share with you that Daniel Padron of Lake Worth, Florida, son of Fernando Padron, who is a member of I.U.P.A. Local 6020, has been awarded a scholarship from Union Plus. The I.U.P.A. works hard to ensure that our members and their families enjoy the best benefits possible and this is one example of those important benefits paying off.
Daniel is an impressive young man and most definitely worthy of this achievement. He is a biology major at Florida Atlantic University who plans to attend medical school to become a neurosurgeon. This career path was inspired by the neurosurgeons who saved his mother's life when they removed her brain tumor.
Daniel's father Fernando has faithfully served in law enforcement for over twenty-five years and he has been with the I.U.P.A. since 2009. In his application for the scholarship, Daniel said, "I.U.P.A. has been instrumental in negotiating fair contracts and mediating disputes with different cities and municipalities." He continued, "Unions have helped workers throughout history and they are more important than ever today."
I join with Daniel's parents, I.U.P.A. Local 6020, and all of the I.U.P.A. in being truly proud of this inspiring, driven young man who I am quite certain has a very promising future ahead of him.
END
NOTE:
Originally chartered in 1979, the International Union of Police Associations is the only chartered labor union that exclusively represents law enforcement personnel.  The I.U.P.A. represents active-duty, rank and file law enforcement professionals and emergency medical personnel nationwide – including the U.S. Virgin Islands and Puerto Rico.  The I.U.P.A.'s mission is to protect and advance officers' wages, benefits, and work conditions.  Membership includes officers from agencies throughout the United States, including the U.S. territories in the Virgin Islands and Puerto Rico.  More information is available at www.iupa.org.