Once a year, the I.U.P.A. selects promising students who demonstrate both academic excellence as well as the desire to pursue studies and careers within the law enforcement and labor fields in order to assist them with the costs of attending an academic institution.
2021 Recipients:
Ms. Abigail Miller of Lisbon, Wisconsin plans to pursue a career as a Medical Examiner/Forensic Pathologist
Ms. Haley Stewart of Denham Springs, Louisiana is pursuing a career as a Lawyer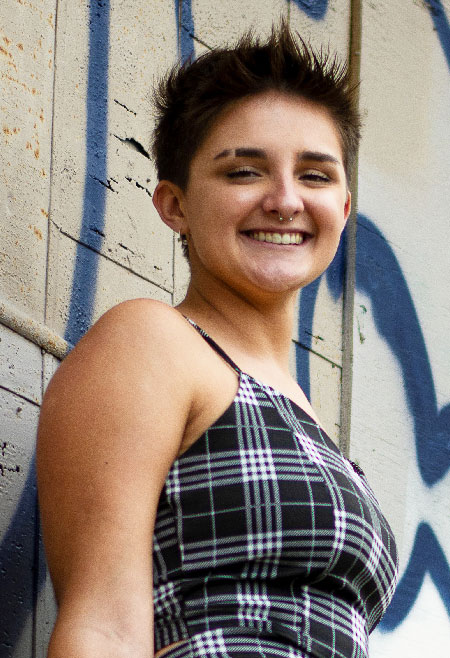 Ms. Abigail Miller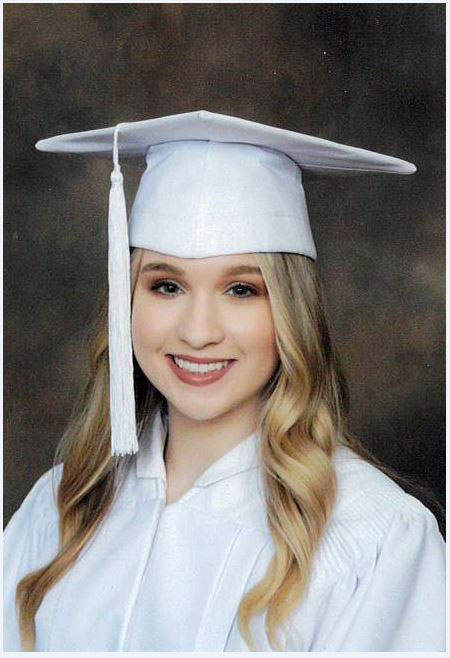 Ms. Haley Stewart
Highlights from Application Essays and Letters of Recommendation
Both of these bright young women had extremely impressive applications that stood out above the rest. Here are some highlights from their application essays and letters of recommendation.
In her application essay, Ms. Abigail Miller wrote, "Growing up with two police officers as parents, I have always been intrigued with law enforcement. As I grew up, I realized I also want to attend medical school, so putting the two together the answer was clear, a medical examiner."
In her application essay, Ms. Haley Stewart wrote, "I am looking forward to all of the knowledge and growth I will experience as I progress with my education. I dream of someday being a lawyer and giving a voice to others. I value education and believe it is an important factor in my life."
Abigail's teacher, Mr. Alan J. Mamerow of the Applied Engineering and Technology Education Department of Hamilton High School wrote in his letter of recommendation, "While Abi's course schedule has been rigorous with numerous Advanced Placement and honors-level courses throughout high school, Abi has still found time to explore a variety of extra- and co-curricular activities. She is currently in her second year as a member of National Honor Society, Graphics Club, and SkillsUSA. She has been in the Hamilton Drama program for three years and has been a member of Hamilton's ROSA chapter all four years of her high school career."
Haley's teacher, Ms. Angelle Domingue Terrell of the Social Studies Department of Saint Joseph's Academy was extremely complimentary in her letter of recommendation, "I am writing to express my utmost recommendation of Haley Stewart to your institution. I was honored when Haley asked me to write a letter on her behalf. I think you will find through this account that Haley is set apart from her peers in academic and character standards."
Ms. Angelle Domingue Terrell  continued, "Haley exhibits admirable personal qualities. She is kind and hardworking. I will always remember her sweet personality was ready to face any challenge despite her heavy course workload. The type of respect Haley exhibits to her teachers is second to none. I know that Haley will positively impact the lives of whoever she meets with her character alone."
Statements of I.U.P.A. Local Presidents Bormann and Boudreaux on the 2021 Edward J. Kiernan Memorial Scholars
On the occasion of these two young women being selected as the latest Edward J. Kiernan Memorial Scholars, the presidents of both I.U.P.A. locals had congratulatory and commendatory words on the matter.
Dale Bormann, President of the Milwaukee Police Association stated, "We at the Milwaukee Police Association are so proud of Ms. Miller's accomplishment of being named as a 2021 Edward J. Kiernan Memorial Scholar." He continued, "As the daughter of two police officers, she is following their example by choosing a career in which she will assist in the pursuit of justice."
Daniel Boudreaux, President of the Louisiana Law Enforcement Association said, "Haley is a very promising and impressive young lady. The Louisiana Law Enforcement Association is extremely proud of her and her choice of a career in which she will be an advocate for justice."
The Edward J. Kiernan Memorial Scholarship
The Edward J. Kiernan Memorial Scholarship was established in 1999 by Sam A. Cabral, I.U.P.A.'s International President, to honor Edward J. Kiernan, a New York City Police Officer and former I.U.P.A. President, in recognition of Eddie's long commitment to the improvement of law enforcement officers' and their families' lives. When asked about the reason he created the scholarship, Cabral said, "The future of America rests in the hands of our youth who choose to pursue careers that serve the public interest. We owe it to future generations to support young people who select to dedicate their lives to protecting our communities."
In order to qualify for a Kiernan scholarship, an applicant's parent or guardian must be a member of an affiliate of the I.U.P.A.  The applicant must also be accepted at an accredited university or college in a course of study in law enforcement, labor relations, or a related field.   He or she must submit a transcript as well as their SAT scores and a letter of recommendation by an official from the applicant's school.
I.U.P.A. Educational Benefits
The link to the scholarship application for 2022 is available here. I.U.P.A. members and their families can also apply for the Union Plus Scholarship, the Union Plus Bachelor's Degree Completion Program, and the I.U.P.A. Free College Program. Information about these benefits are available here.