Recently, Officer Landon Jones of the South Daytona Police Department was passing out 7-Eleven coupons for Slurpee's to some very enthusiastic children at the local park. South Daytona Police Department officers regularly have coupons donated from local businesses that they pass out to kids who are being good citizens and sometimes just because. For example, officers recently passed out pizza coupons that read, "Caught being nice, here's a slice."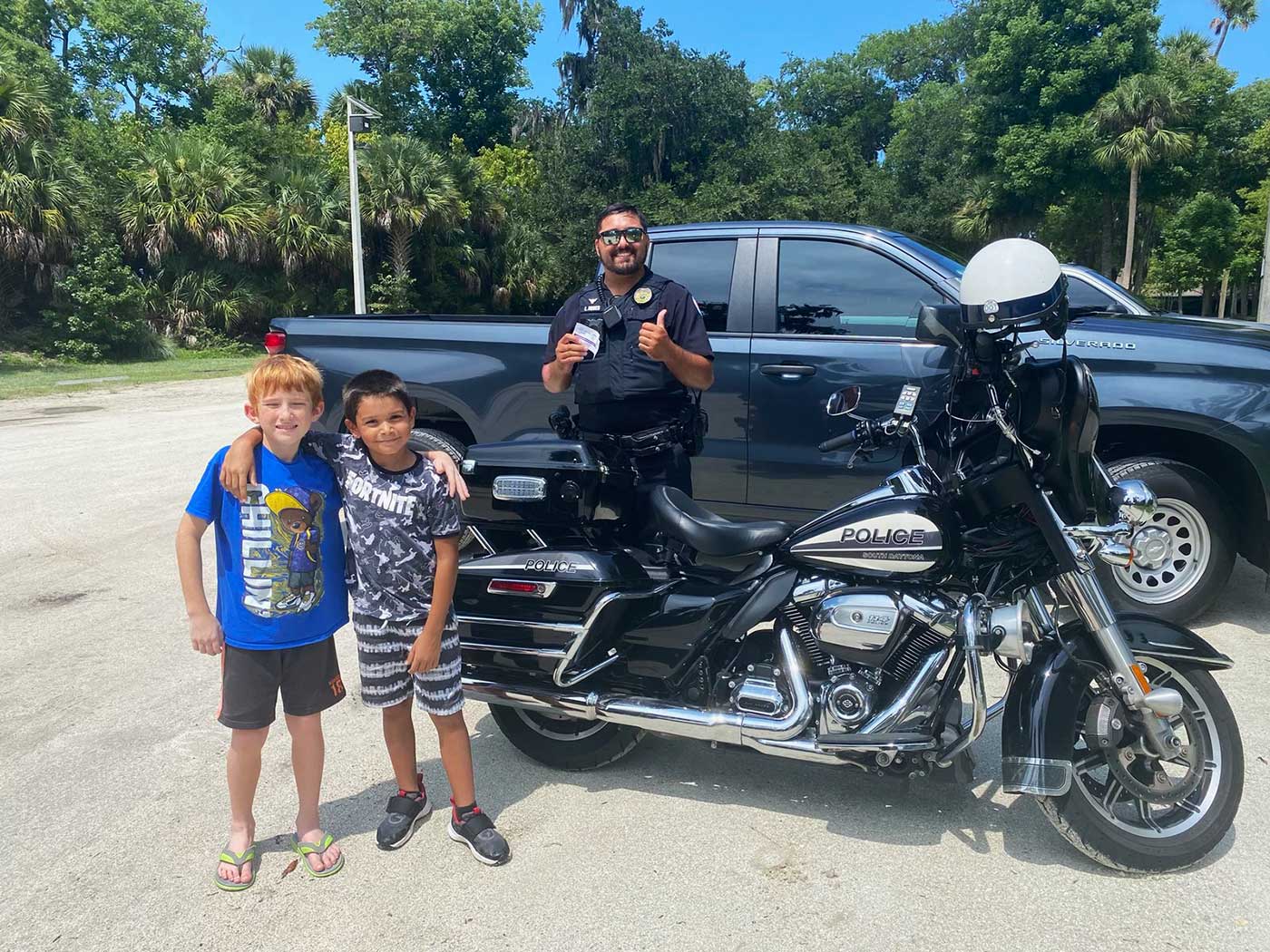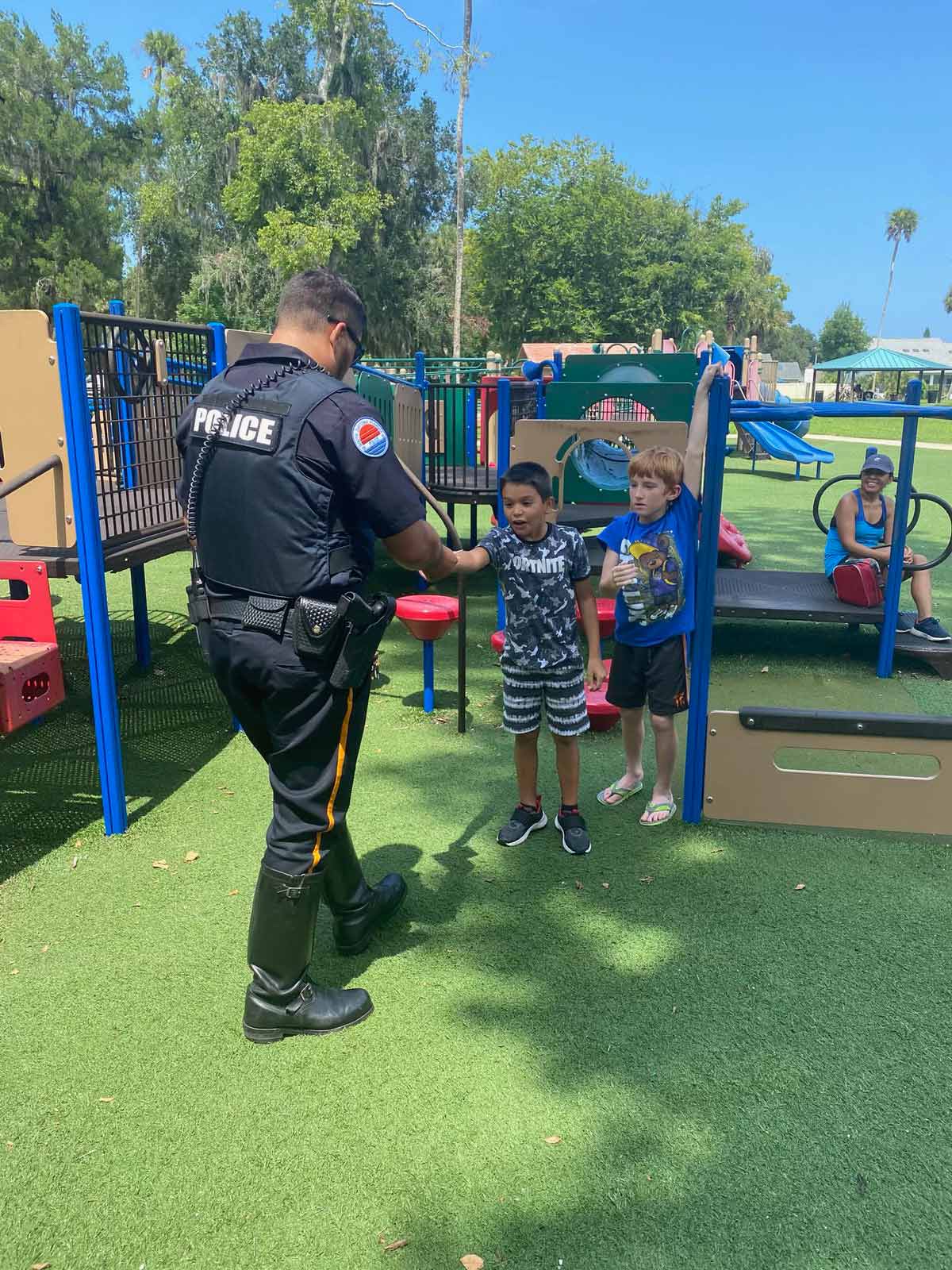 Submit Your Photo to be Selected as a Photo of the Week for the Chance to Win a 2021 Harley-Davidson® FLHTK Ultra Limited Peace Officer Special Edition in Dark Blue!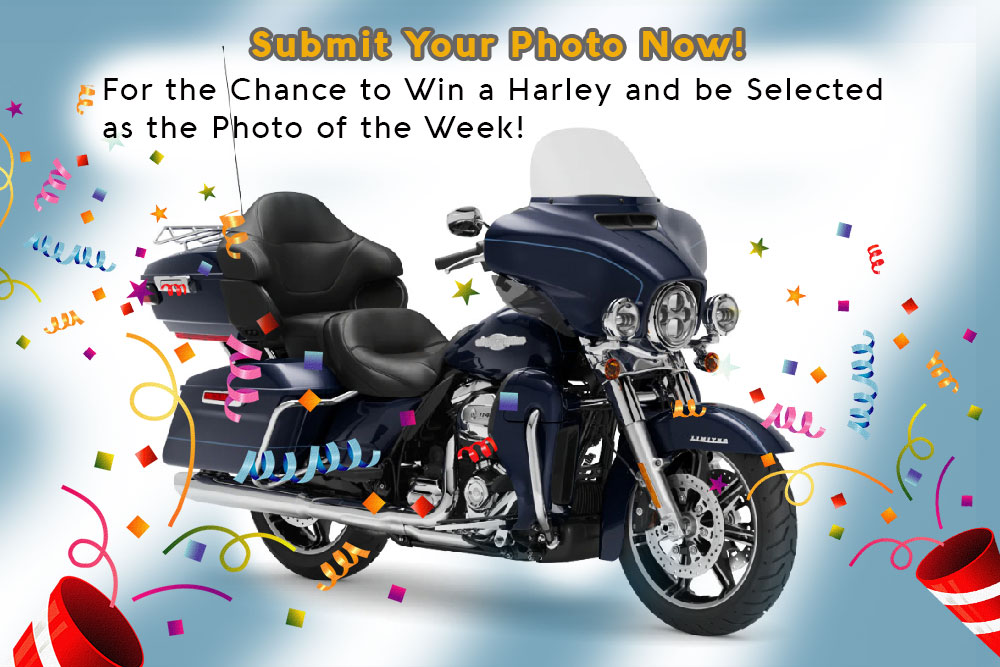 Previous photos of the week have included:

 
Each week, the I.U.P.A. Briefing Room features a photo that exemplifies the valuable part of the community that our Law Enforcement Officers all across the U.S. are and their positive impact as well as their dedication, service, and sacrifice.
Submit your photos today to be considered for the photo of the week next week to alinaj@iupa.org!