New York State Investigator Christopher Quick and his K9 KB around the time of their service at Ground Zero from September 12 through the beginning of October in 2001. KB was named after Trooper Kenneth B. Knapp. It has always been customary for K9s in the department to be named after fallen officers.
Chris and KB first worked search and rescue, then rescue and recovery efforts. Other officers would work methodically, alerting a K9 Handler to come and check anything they thought might be a person or remains. Chris recalled that the K9s were fitted with booties on their paws to protect them from the metal debris and that the dogs' eyes had to be washed out regularly. He also remembered that there were vets on the scene who had to give some of the K9s antibiotics.
New York State Investigator Christopher Quick retired last year and recently traveled to Texas since his son, who was born just prior to his work at Ground Zero, has just finished Basic Training at Lackland Air Force Base. He will soon be stationed at Keesler Air Force Base in Biloxi, Mississippi, where he will begin his career in cybersecurity to protect our nation from possible future attacks.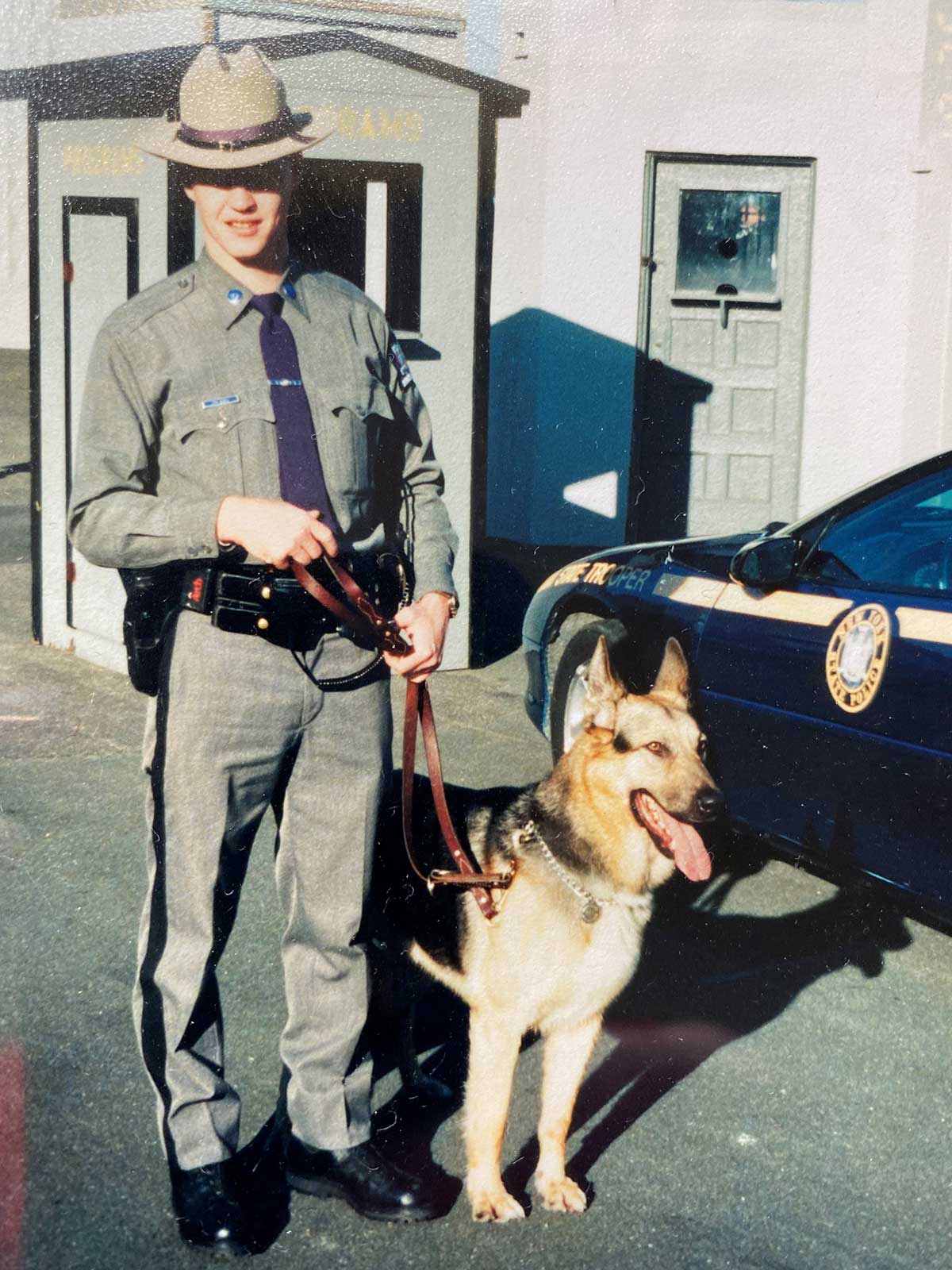 Each week, the I.U.P.A. Briefing Room features a photo that exemplifies the valuable part of the community that our Law Enforcement Officers all across the U.S. are and their positive impact as well as their dedication, service, and sacrifice.
Submit your photos today to be considered for the photo of the week next week to alinaj@iupa.org!
Previous photos of the week have included: