Behind the Line BR made Thank a Police Officer Day really special this year. In the wake of COVID-19 and the aftermath of two devastating storms, officers and their families needed all of the help and support they could get, especially when they give so selflessly every day to serve and protect others.
Stephanie B. Brown, the wife of a retired officer, was instrumental in organizing and orchestrating Thank a Police Officer Day. Members of the community came together to donate handmade soap, snacks, water, hand gel, and much, much more that were packed with care into blue bags that read, "Happy Thank an Officer Day!" It was then Officer Levi's job to deliver the bags to the officers, who already know him well, since he also raises money to buy them bulletproof vests.
Behind the Line BR also had signs made up that they placed outside of each department as a strong visual reminder to their officers that their community appreciates them and has their backs.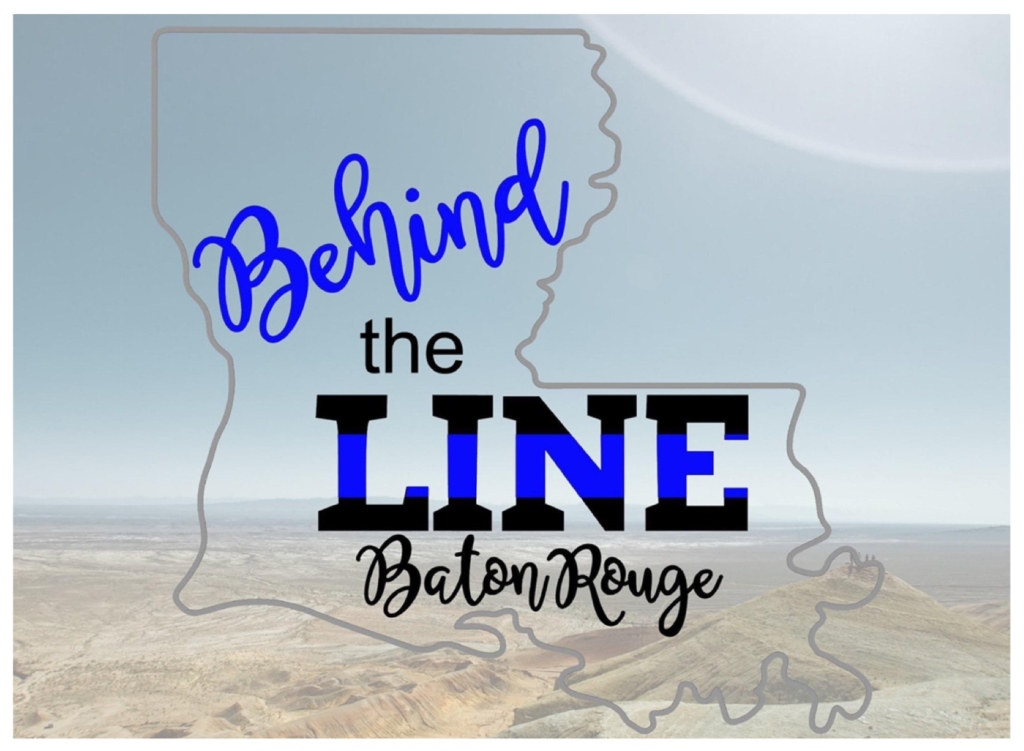 Behind the Line BR's Facebook page can be found here.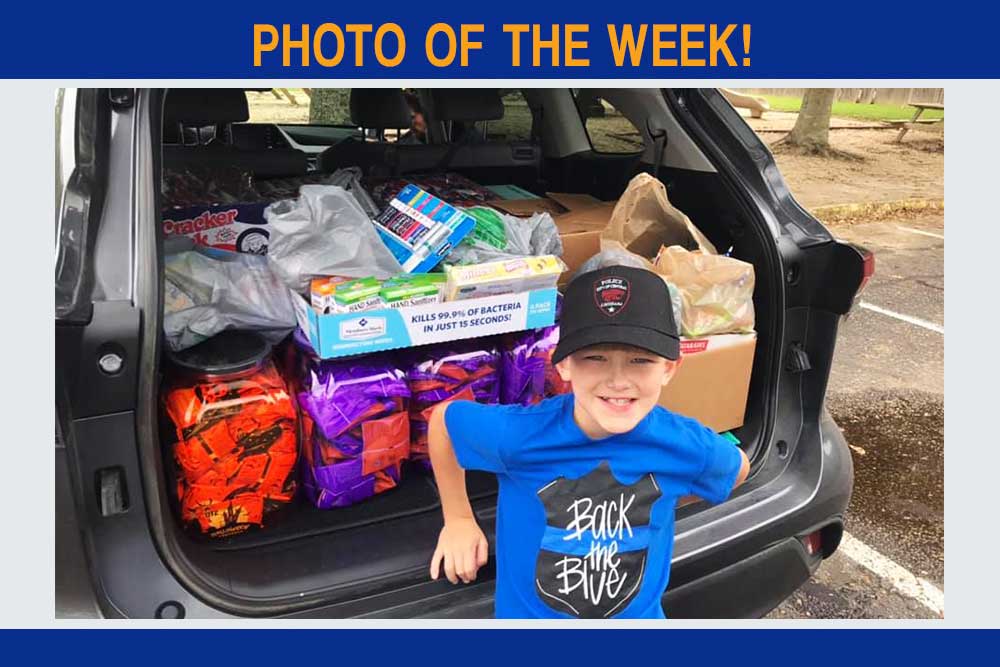 Officer Levi's Adventures Facebook page can be found here, where he can be contacted by anyone interested in helping him to purchase bulletproof vests for officers.
Each week, the I.U.P.A. Briefing Room features a photo that exemplifies the valuable part of the community that our Law Enforcement Officers all across the U.S. are and their positive impact as well as their dedication, service, and sacrifice.
Submit your photos today to be considered for the photo of the week next week to alinaj@iupa.org!
Previous photos of the week have included: