I.U.P.A. Local Tacoma Police Union posted a touching photo on their Facebook page along with the message, "This is my new friend Julian. The other day Julian and his mom saw my cowboy hat in my patrol car and stopped to chat. They had just returned from Mexico and brought a cowboy hat back to giveaway. We ended up trading hats for a photo! When I learned it was Julian's birthday 🎉 the next day, I dropped a TPD hat and patch off at his house. Meeting people in our community is one of the best parts of my job."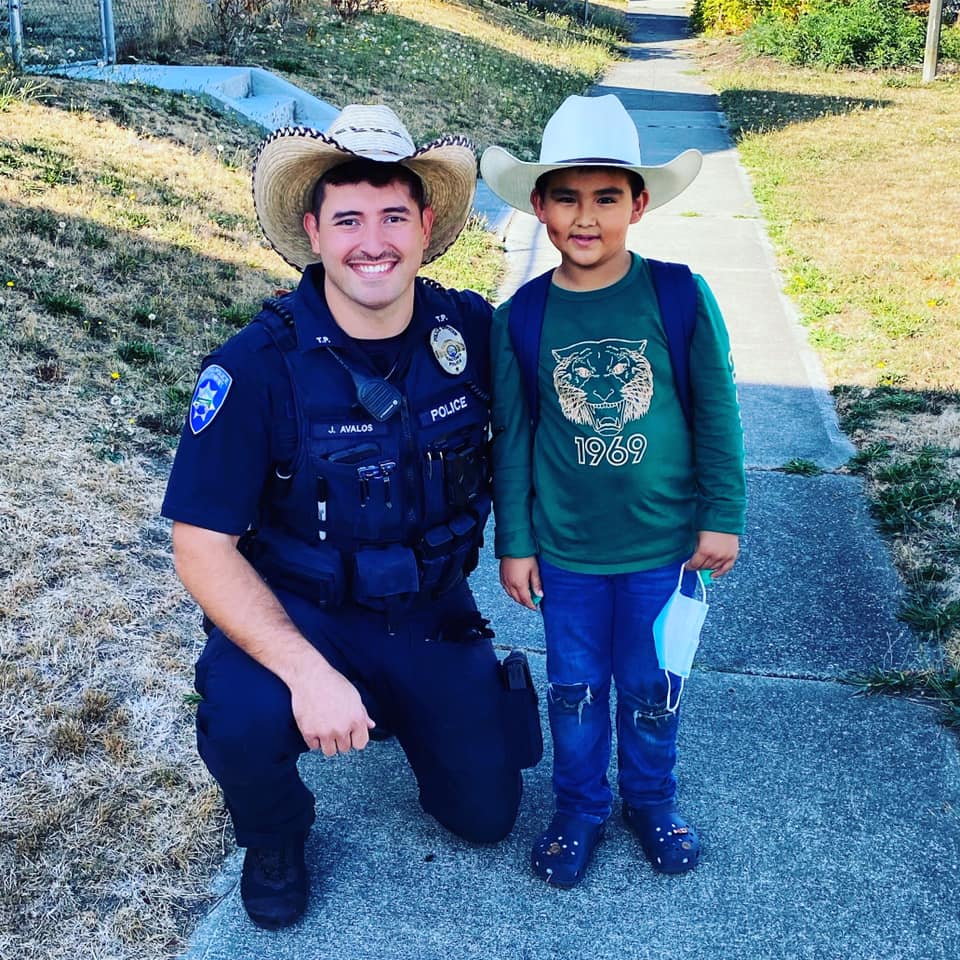 Each week, the I.U.P.A. Briefing Room features a photo that exemplifies the valuable part of the community that our Law Enforcement Officers all across the U.S. are and their positive impact as well as their dedication, service, and sacrifice.
Submit your photos today to be considered for the photo of the week next week to alinaj@iupa.org!
Previous photos of the week have included: