I.U.P.A. Local Tacoma Police Union posted a photo on their Facebook page of two sisters in service, which is quite timely as National First Responders Day is coming up on October 28!
Police Officer Cenicola and Firefighter VanSlyke are sisters who protect and serve Pierce County, Washington and the City of Tacoma, Washington in different ways, but who are also both part of the same first responder family. Cenicola was previously an officer in Nashville. She moved to Tacoma and became an officer there two years ago. VanSlyke has been with West Pierce for sixteen years and served as an officer in Arizona prior to that.
The United States Congress has designated October 28 as National First Responders Day to honor all those who are first on the scene in stressful and dangerous situations. Read about the history of National First Responders Day as well as how to observe it here. The I.U.P.A. thanks sisters in service Cenicola and VanSlyke for their service this National First Responders Day along with all of our members and other sisters and brothers from across our nation who keep us healthy and safe.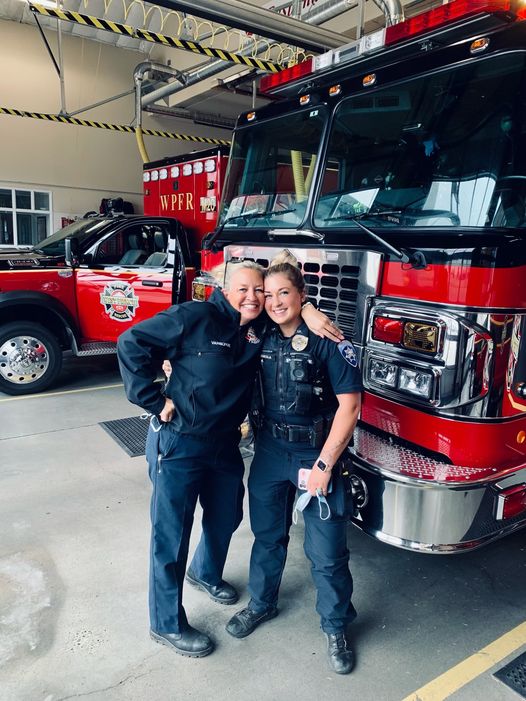 Each week, the I.U.P.A. Briefing Room features a photo that exemplifies the valuable part of the community that our Law Enforcement Officers all across the U.S. are and their positive impact as well as their dedication, service, and sacrifice.
Submit your photos today to be considered for the photo of the week next week to alinaj@iupa.org!
Previous photos of the week have included: