I.U.P.A. President Cabral issued a statement earlier this week on Veterans Day that you can read here. The I.U.P.A. thanks and values our veterans on Veterans Day, recognizing that many who serve as law enforcement professionals are U.S. military veterans who also served this great nation to protect the freedoms we all enjoy.
I.U.P.A. Locals and their departments also value and recognize our veterans. I.U.P.A. Local Volusia County Deputies Association, #6035 sent in this photo of a decal their department issued to a veteran of the U.S. Marine Corps. to acknowledge their service. The Volusia County Sheriff's Office issues decals to all U.S. military veterans that they then proudly display on their patrol vehicles as well as pins to acknowledge their service to wear on their uniforms.
In addition, this year Volusia County Sheriff's Office celebrated Veterans Day as an official department holiday for the first time as a result of recent negotiations with the I.U.P.A. and Volusia County Deputies Association.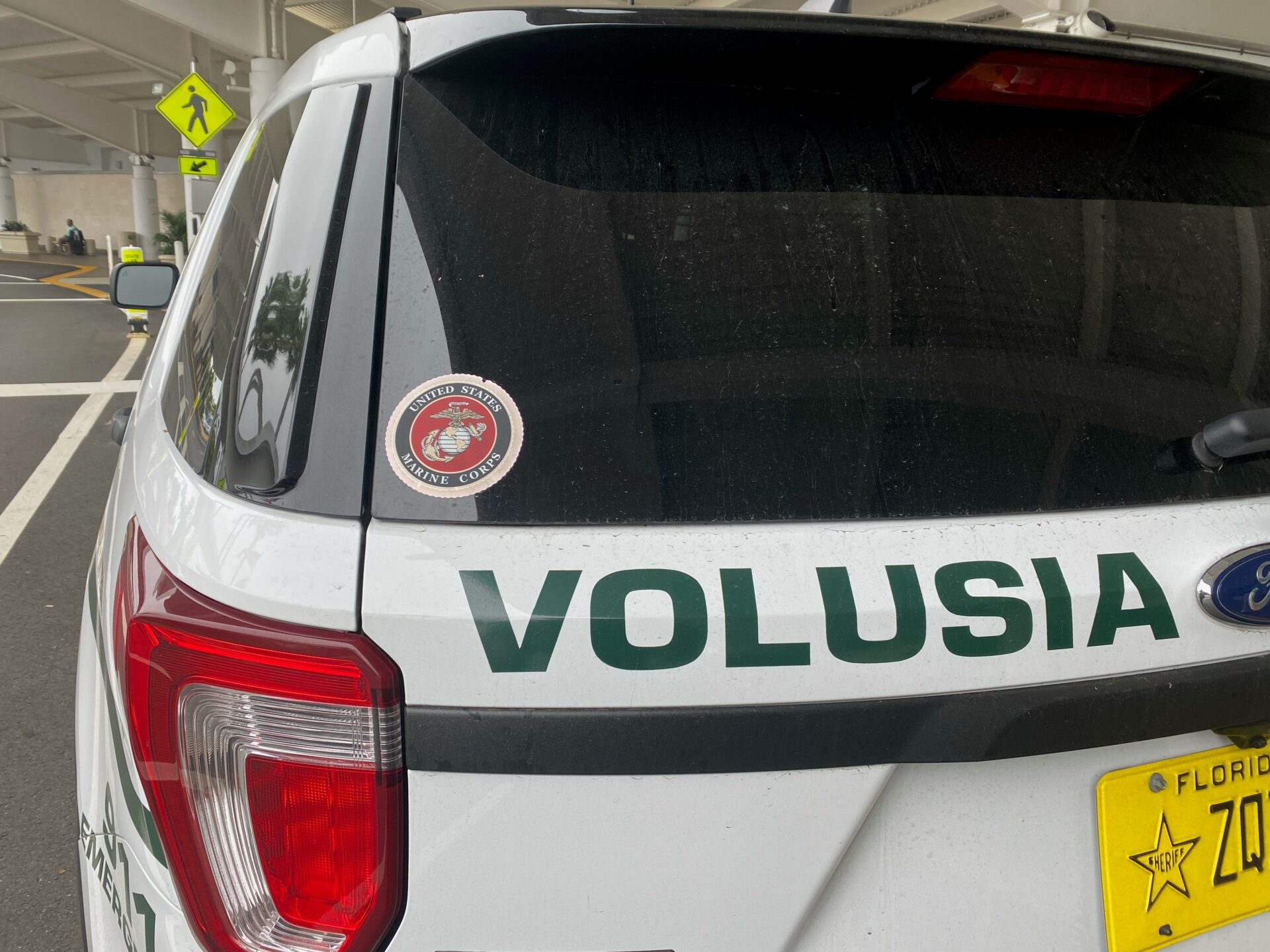 Links to articles with information about Veteran's Day:
There are lots of businesses who recognize veterans and offer them discounts to show their appreciation.
Heroes Vacation Club offers discounts on travel year-round. Click here to find out more.
Click here to see Veterans Day discounts and meals at restaurants.
Each week, the I.U.P.A. Briefing Room features a photo that exemplifies the valuable part of the community that our Law Enforcement Officers all across the U.S. are and their positive impact as well as their dedication, service, and sacrifice.
Submit your photos today to be considered for the photo of the week next week to alinaj@iupa.org
Previous photos of the week have included: