Sergeant Charlette Mitchell served the community of Alexandria, Virginia for more than thirty years. She was a longtime DARE officer, trusted mentor to many other officers, dependable advisor to business owners on crime prevention for their homes and businesses, and a much-loved member of the Alexandria community. It has been said that her work to guide young people and keep them on track will be one of her most lasting legacies.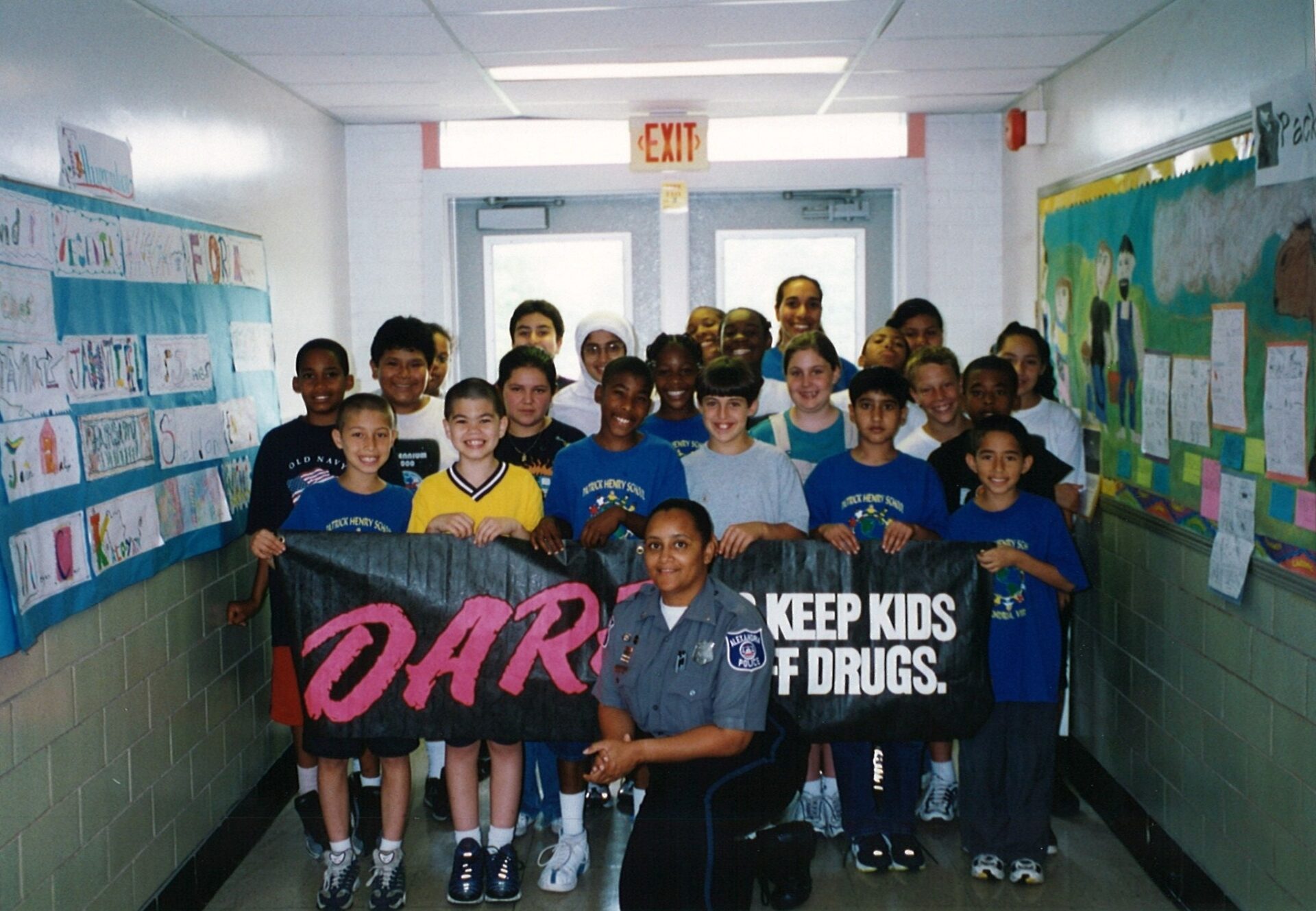 Sergeant Mitchell passed on last week and since then, social media and the news have served as a testament to how much her fellow officers and her community appreciated her and all she has done for them during her many years of service. Her union, Alexandria Committee of Police, I.U.P.A. Local 5, posted the below message in her honor on Facebook.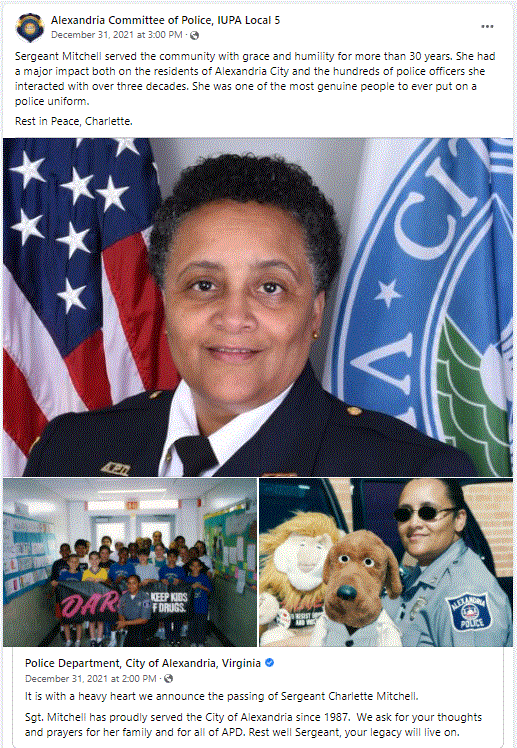 Alexandria Police Department posted on their Twitter page, "It is with a heavy heart we announce the passing of Sergeant Charlette Mitchell. Sgt. Mitchell has proudly served the City of Alexandria since 1987.  We ask for your thoughts and prayers for her family and for all of APD. Rest well Sergeant, your legacy will live on."
Alexandria Sheriff's Office posted on Twitter, "We are devastated on behalf of Sergeant Mitchell's family and all who had the privilege of serving with her at the APD. She was loved by all who knew her, including many [of] her friends at ASO. RIP, Sergeant!"
Each week, the I.U.P.A. Briefing Room features a photo that exemplifies the valuable part of the community that our Law Enforcement Officers all across the U.S. are and their positive impact as well as their dedication, service, and sacrifice.
Submit your photos today to be considered for the photo of the week next week to alinaj@iupa.org
Previous photos of the week have included: