I.U.P.A. local Lake County Police Association Local #72 sponsored two teams to play in the N.I.C.K. Dodgeball Tournament and their members played the game to benefit the cause. Over 200 local first responders, elected officials, and local businesses played dodgeball during the event to help raise money for the Northwest Indiana Cancer Kids Foundation.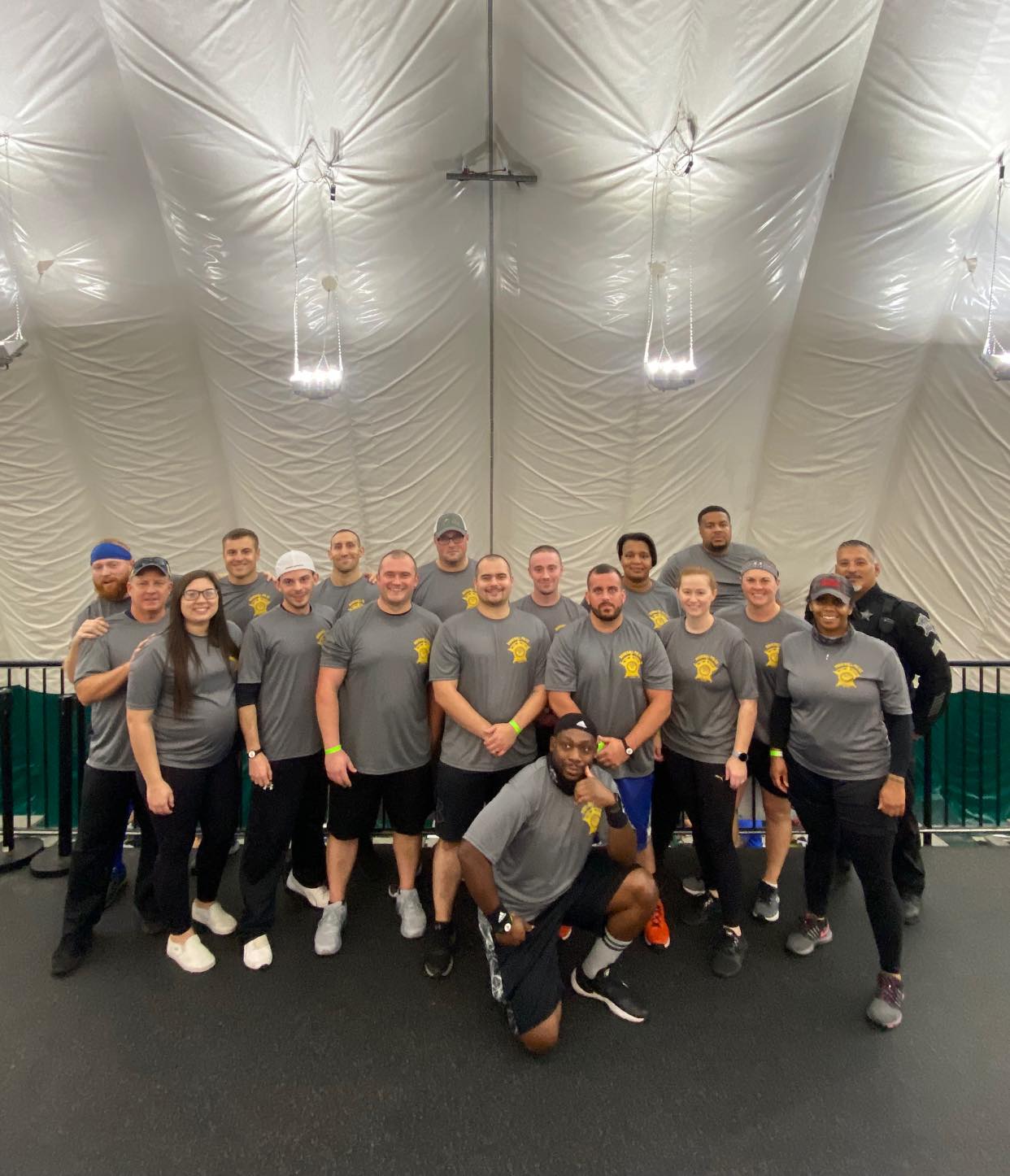 Northwest Indiana Cancer Kids (N.I.C.K.) is a 501(c)3 charity that was founded by an Indiana family whose child had cancer. On their website, the N.I.C.K. Foundation states, "Knowing a child with cancer brings a lot of uncertainty. We are here to provide hope and support for anyone affected by childhood cancer in Northwest Indiana and the surrounding areas. We contribute to charities that fund promising research in childhood cancer fields. We believe a CURE is the ultimate mission of any cancer foundation."
The N.I.C.K. Dodgeball Tournament is an annual and sometimes bi-annual event so there will also be future opportunities to participate and donate. After participating in the most recent fundraising event to benefit this important cause, Lake County Police Association Local #72 posted on their Facebook page.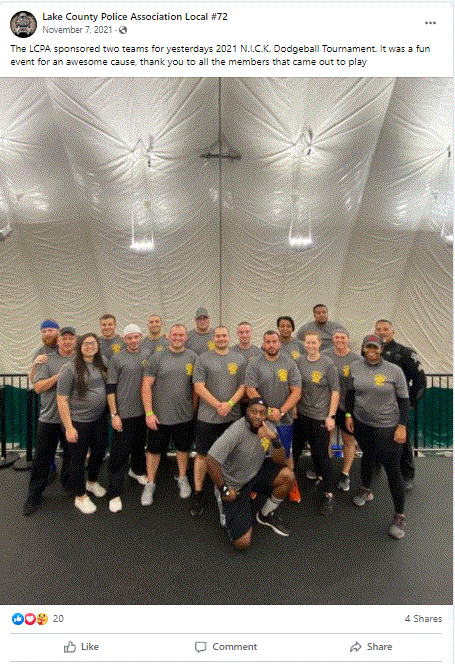 Each week, the I.U.P.A. Briefing Room features a photo that exemplifies the valuable part of the community that our Law Enforcement Officers all across the U.S. are and their positive impact as well as their dedication, service, and sacrifice.
Submit your photos today to be considered for the photo of the week next week to alinaj@iupa.org
Previous photos of the week have included: