George McGowan served as a sergeant for 30 of his 39 ½ years of service in Anne Arundel County, Maryland. His fellow officers from I.U.P.A. Local Anne Arundel County Detention Sergeants Association, #141 threw him a gone fishing themed retirement party that none will ever forget.
George was a Special Operations Response Team Member (SORT) and he kept up with all of his qualifications right up to his retirement, including weapons qualifications and physical agility tests. His time growing up in Annapolis proved to be invaluable in his work as a corrections sergeant. He was the one they would always call when someone needed to be talked down or to quell a bad situation or incident.
Anne Arundel County Detention Sergeants Association threw him a beautiful party with over 88 in attendance. Many of them spoke and shared stories about George, but his son's message was especially moving. He talked about weekends and holidays missed with his father as he grew up, but he understood why his father had to be at work. He thanked his father for being tough on him so that he would grow to become a stronger man and he said he hoped to be half as good a father to his own young son as he had in George. He was also extremely humbled by the kind words everyone spoke of his father and was touched to realize the impact his father had on the jail and all of the people working within it. By the time he was finished, there was not a dry eye in the place.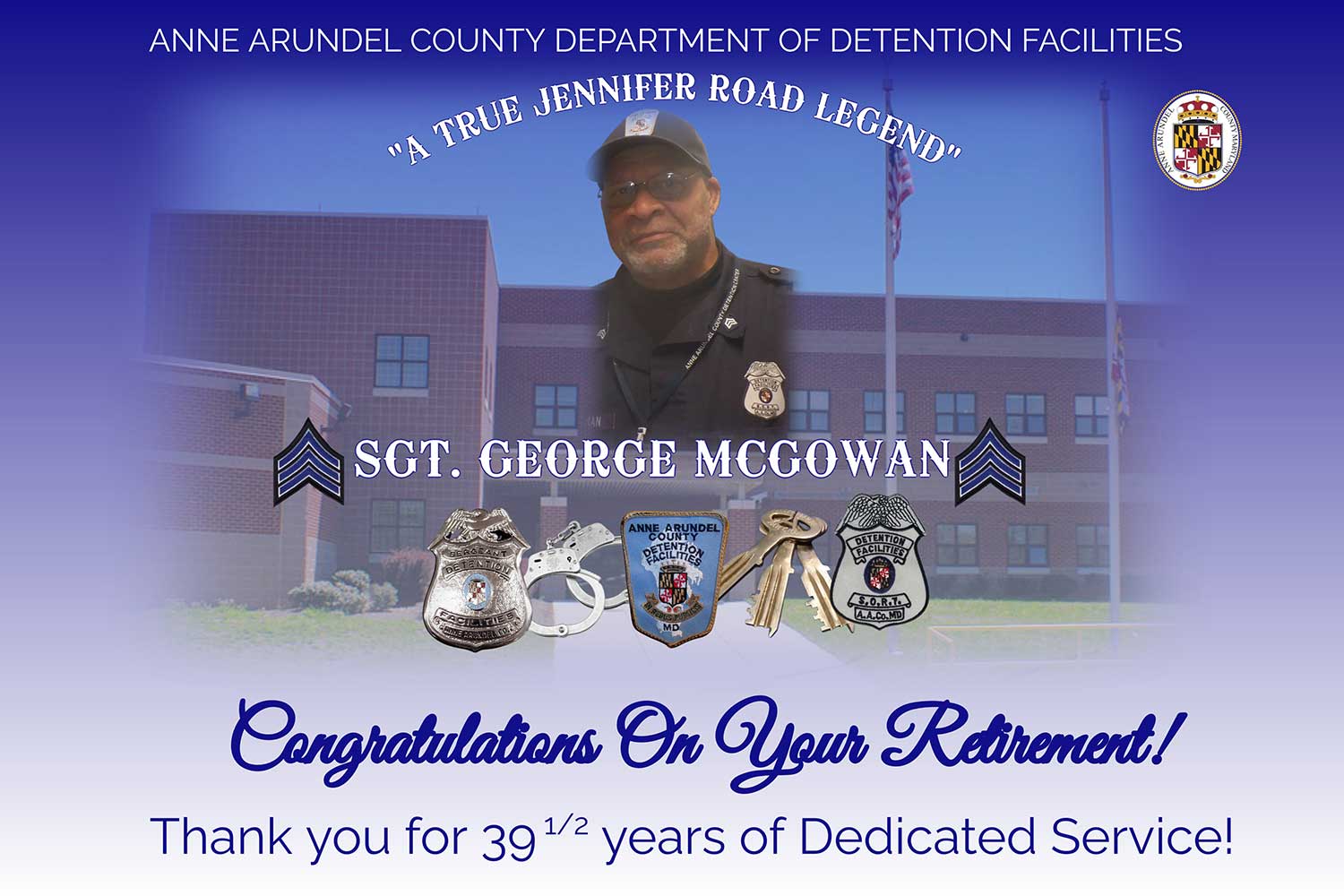 George was presented with many tokens of appreciation for his dedication and years of service during the party, including a certificate from the International Union of Police Associations.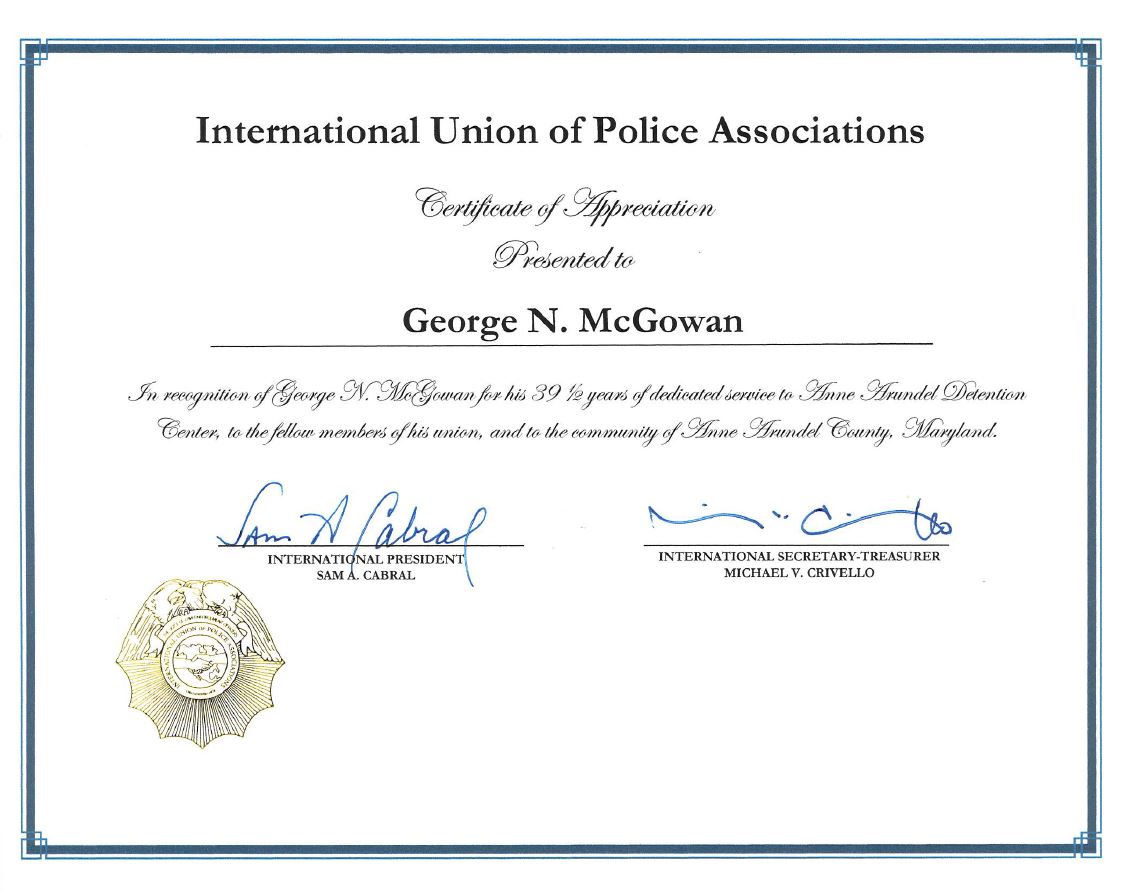 The I.U.P.A. would like to join with I.U.P.A. Local Anne Arundel County Detention Sergeants Association, #141 in congratulating George McGowan again on his retirement and expressing our deep appreciation for his hard work, dedication to the safety of his community, and nearly four decades of distinguished service.
Each week, the I.U.P.A. Briefing Room features a photo that exemplifies the valuable part of the community that our Law Enforcement Officers all across the U.S. are and their positive impact as well as their dedication, service, and sacrifice.
Submit your photos today to be considered for the photo of the week next week to alinaj@iupa.org
Previous photos of the week have included: