I.U.P.A. and Sarasota County School Police Association Member, Officer Mary Thoroman, was recognized by the National Association of School Resource Officers as the recipient of the NASRO National Award of Valor.
On February 2, 2021, her keen and well trained eye alerted her to a handgun on a student. She used her de-escalation skills to talk to the student to gain their compliance, whereupon they gave her possession of the jacket and firearm. Per NASRO, "It is likely that Officer Thoroman's prompt response and immediate action saved lives."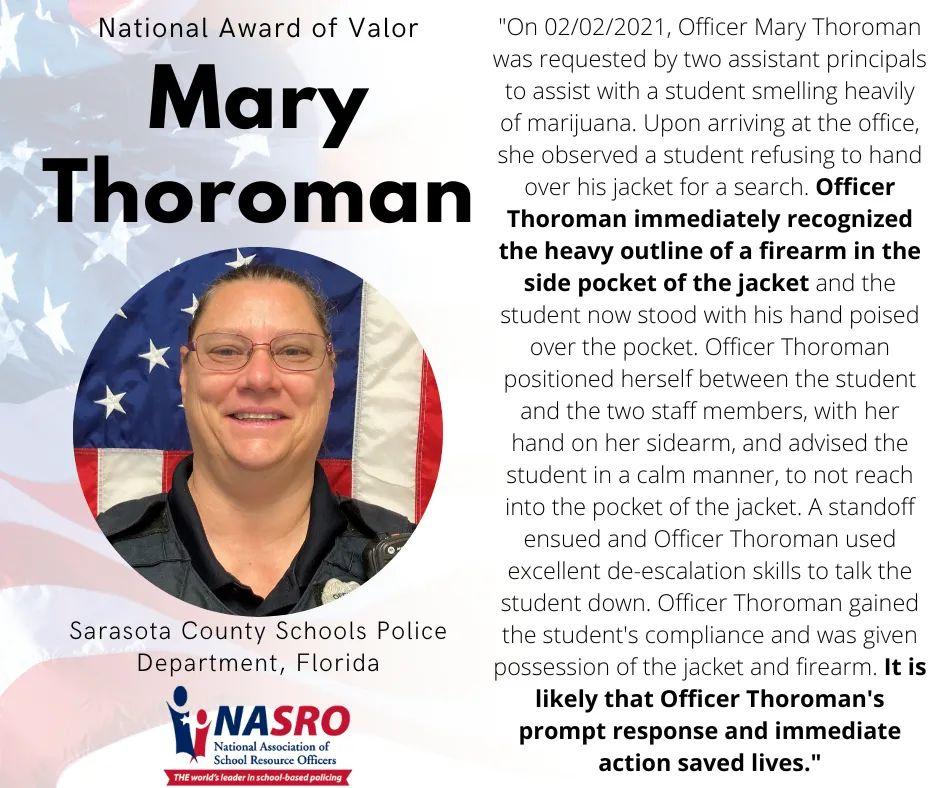 Each week, the I.U.P.A. Briefing Room features a photo that exemplifies the valuable part of the community that our Law Enforcement Officers all across the U.S. are and their positive impact as well as their dedication, service, and sacrifice.
Submit your photos today to be considered for the photo of the week next week to alinaj@iupa.org
Previous photos of the week have included: