Founded in 1995 with a single recipient, the Quill and Badge Award has since gone to individuals or organizations that have made a significant contribution to the law enforcement community through their commitment to excellence in communication. This award recognizes journalists and others who have written or produced information for the general public that provides an accurate picture of the men and women dedicated to careers in law enforcement.
This year at the I.U.P.A. 22nd International Convention, Kiran Chawla of Unfiltered with Kiran, was presented with the award. Of this auspicious honor, she posted the photos below on social media along with the message, "A huge thank you to the International Union of Police Associations-IUPA for the Quill & Badge Media award today! There are bad apples in every profession, but that does not make every human in that profession bad. I love doing my job of calling out the bad, but I do my best to highlight the good as well. Thank you again for this honor IUPA!" Unfiltered with Kiran is available at https://unfilteredwithkiran.com/.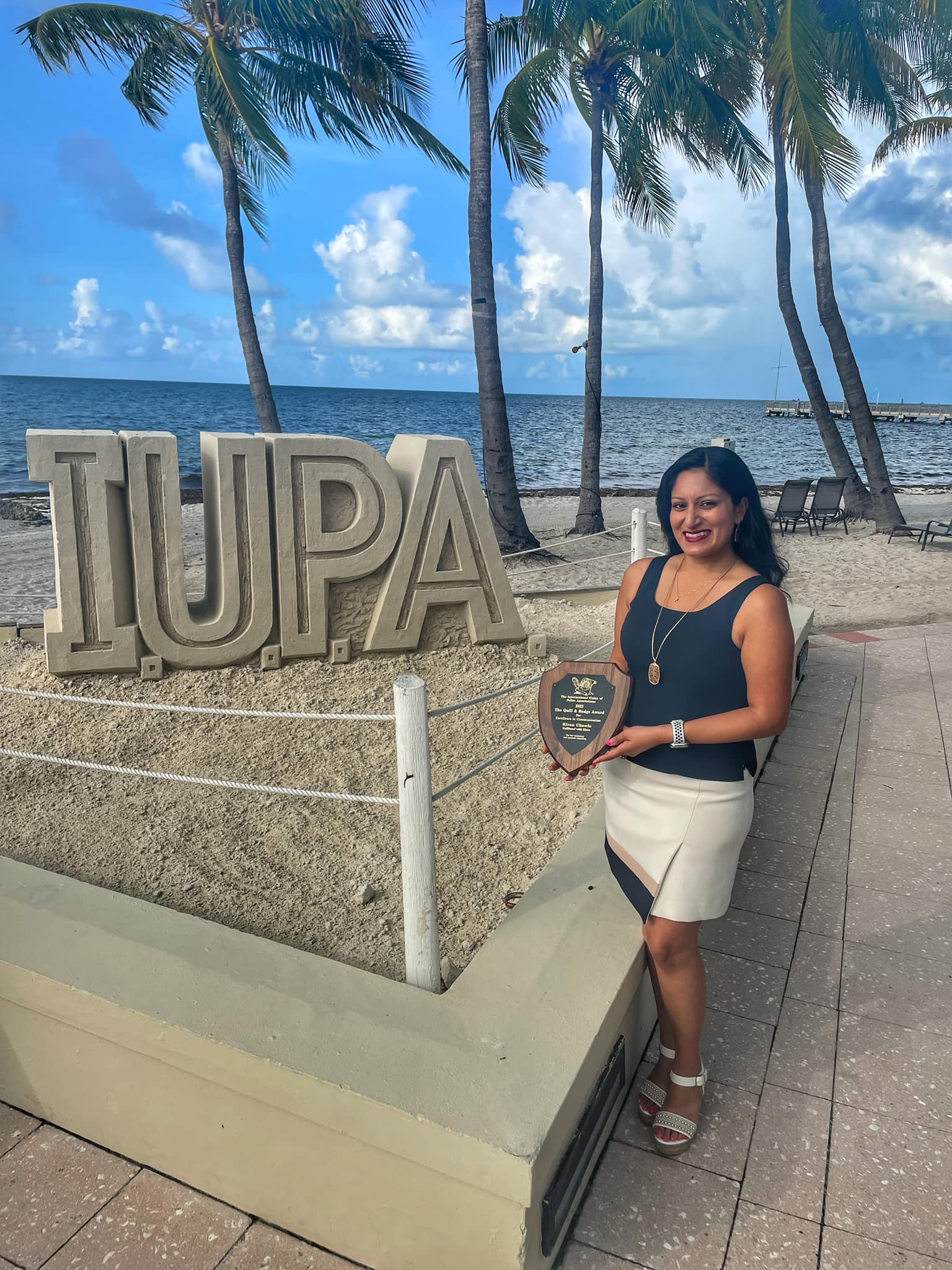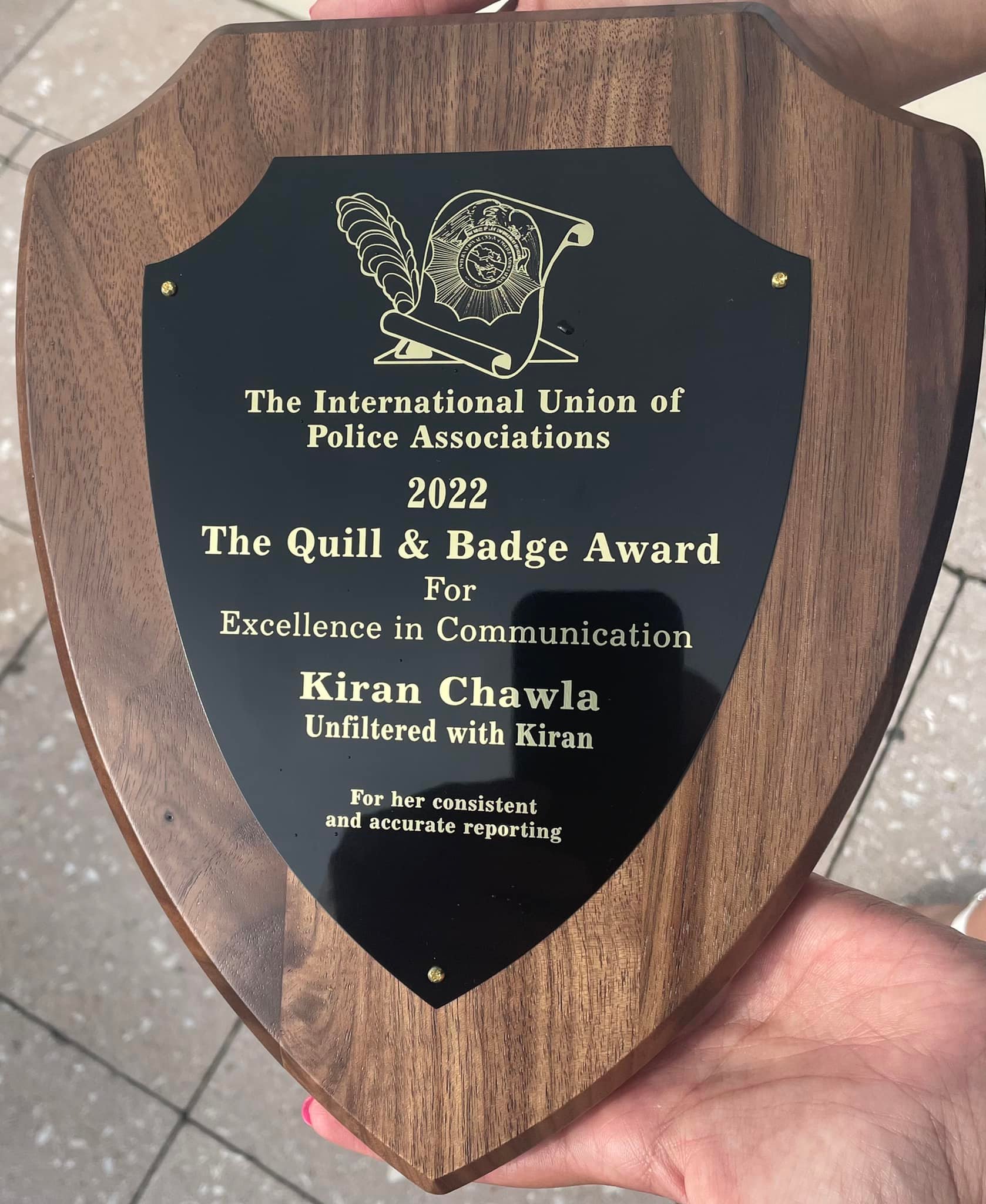 Each week, the I.U.P.A. Briefing Room features a photo that exemplifies the valuable part of the community that our Law Enforcement Officers all across the U.S. are and their positive impact as well as their dedication, service, and sacrifice.
Submit your photos today to be considered for the photo of the week next week to alinaj@iupa.org.