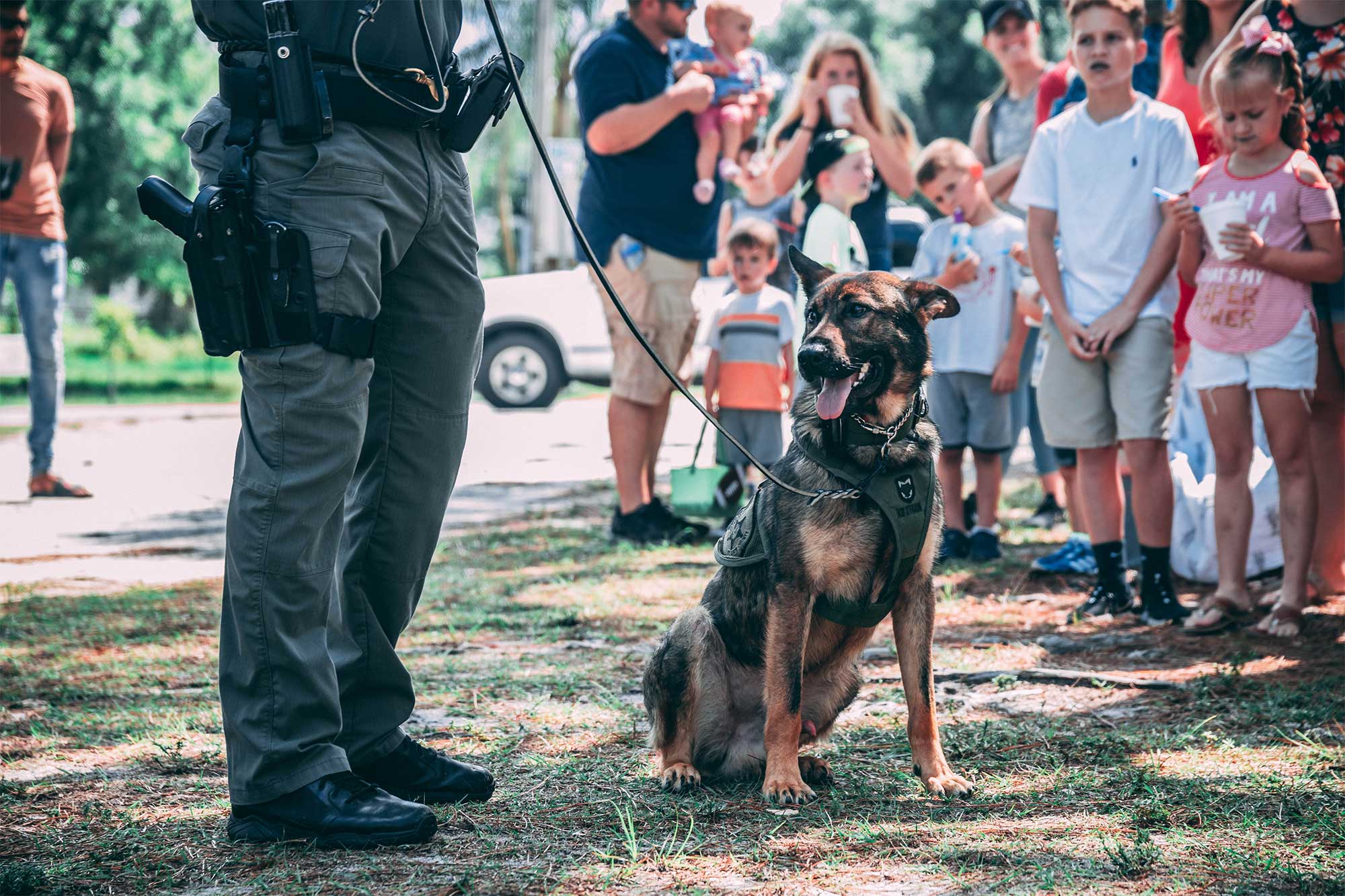 The I.U.P.A. Research Department is asked by local leaders to conduct research for our members such as:
Wage and benefits surveys to use for negotiations
Research reports on equipment, resources, and matters of LEO safety
SurveyMonkey surveys to collect information on topics of interest
One recent request has already proven to be quite popular and multiple locals have already requested a copy and benefitted from research on the benefits of therapy dogs in law enforcement, costs to start and maintain a therapy dog program, and resources available to help start therapy dog programs. Below is an excerpt from the conclusions/recommendations section of the report.
The I.U.P.A. concluded from this research that there are many benefits of therapy dogs for LEOs and for victims and other members of the community. They can also be a useful and effective tool in building bridges between law enforcement and their communities. A number of organizations that can assist with the cost of securing a therapy dog for a new or existing program were identified in this paper.
Additional sources of support included grants from Spirit of Blue and donations from community organizations, businesses, and community members. Any of the organizations that dedicate themselves to providing therapy dogs could assist with information that would help in drafting policies for therapy dog programs as could existing K9 programs in departments.
During the course of conducting this research, the I.U.P.A. Research Department spoke with an experienced professional therapy dog trainer who insisted that it is imperative that handlers for therapy dogs be certified in peer support so that they can be effective in situations where other officers would benefit not only the therapy dog's support, but the handlers as well. As a therapy dog handler, it is most certain that peer support certification training would be invaluable.
Further, the experienced therapy dog trainer shared that ideal therapy dogs are approachable and small enough to easily transport on planes and other modes of transportation. Particularly large breeds can be cumbersome to transport and some breeds may be more unapproachable for some victims of crime due to preconceived notions of the breeds. They recommended that many different types of dogs make excellent therapy dogs, but in their experience german shepherds, labradors, golden retrievers, and poodles are excellent to work with and make great therapy dogs.
The I.U.P.A. Research Department has this report and other previously completed research available to local presidents upon request. Ask your local's president to contact the I.U.P.A. Research Department today to request a copy of this report as well as other previously completed research that is of interest to LEOs.
PDF of completed research available upon request