Join the Heroes Vacation Club to save on hotels, resorts, car rentals, and more!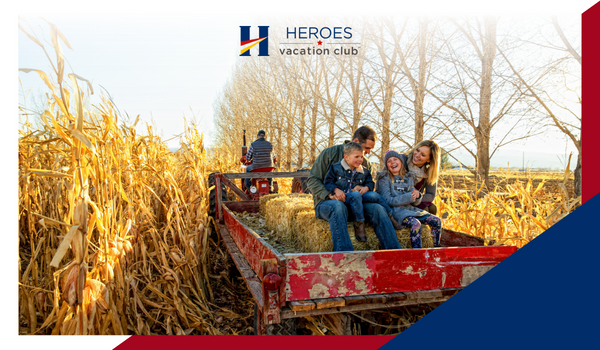 Save on Your Fall Getaway
The season's bright colors are the perfect inspiration for travelers to embrace the outdoors.
Heroes Vacation Club brings you access to explore exclusive savings on resorts, activities, and more to get out and create new memories.
Are you looking for some trip inspiration? Heroes Vacation Club has you covered.
Hit the Road
Cool weather makes it the ideal time to road trip and hike. Through Heroes Vacation Club, access car rental savings to admire this season's incredible fall foliage.
Harvest Season
With Fall being harvest season, book a hotel in wine-country regions from California to Virginia. Heroes Vacation Club members gain access to hotel savings and premium members can score up to 60% off!
Go Abroad
Fall is one of the best times to travel to Europe! Explore both international and domestic flights through Heroes Vacation Club.