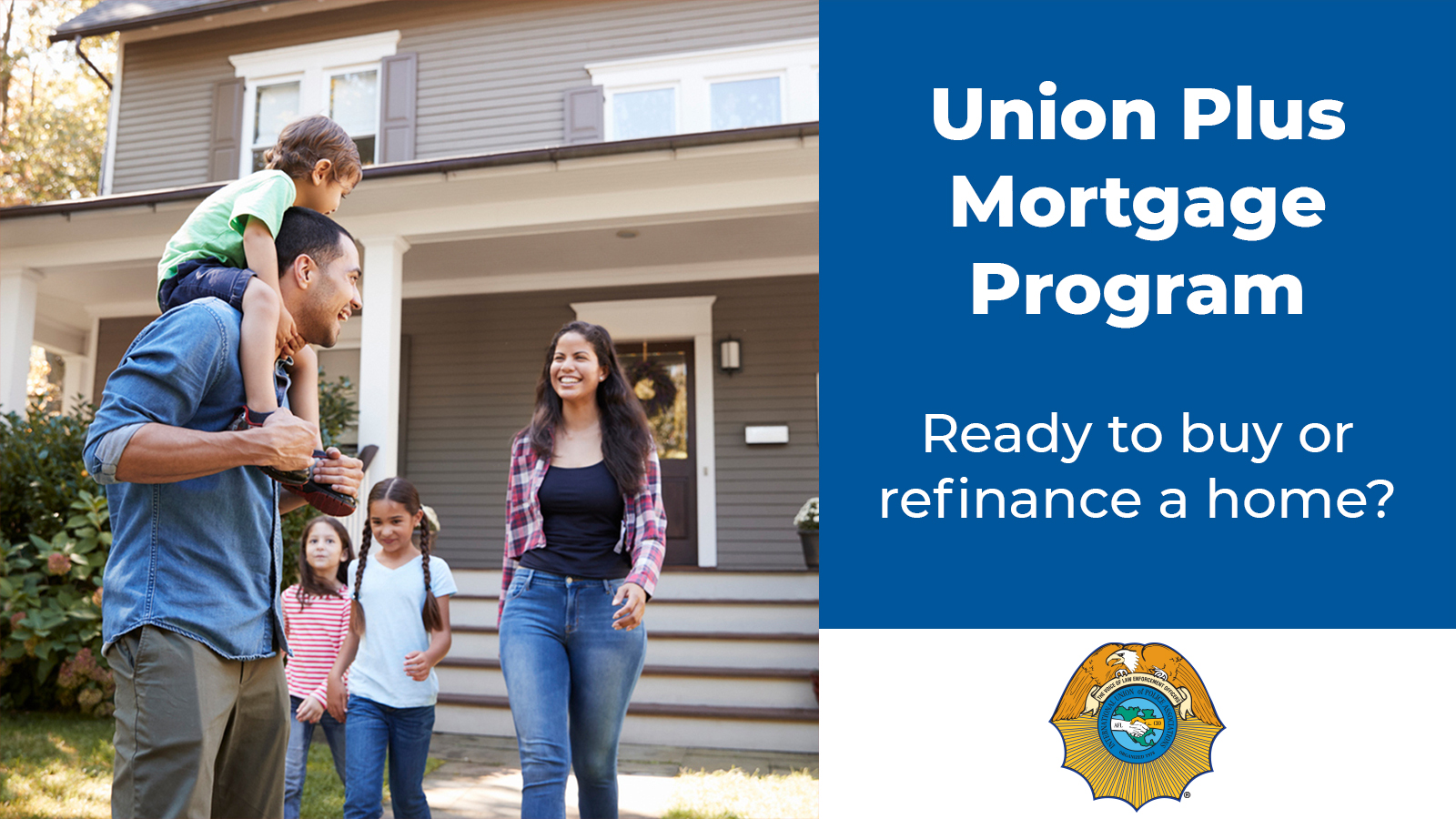 The Union Plus Mortgage Program can help union members and even family members become homeowners. And the program comes with other perks too: a grant for veterans, gift awards after closing, and a safety net in the form of financial assistance in case of disability, lay off, lock out, and other eligible income loss.*
Learn more about the support and peace of mind that comes with a Union Plus mortgage.
 Disclaimer:
*Additional information and eligibility criteria can be obtained at https://unionplus.org/mortgageassistance.
Union Plus® is a registered trademark of Union Privilege.
Wells Fargo Home Mortgage has a services agreement with Union Privilege in which Union Privilege receives a financial benefit for providing agreed-upon services. Wells Fargo Home Mortgage encourages you to shop around to ensure you receive the services and loan terms that fit your home financing needs.
Home equity financing does not qualify for the benefits of this program.
Information is accurate as of date of distribution. Wells Fargo Home Mortgage is a division of Wells Fargo Bank, N.A. © 2022 Wells Fargo Bank, N.A. NMLSR ID 399801