Associate General Counsel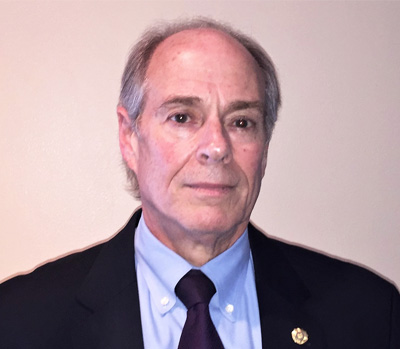 Gary E. Lippman 
Gary E. Lippman is the I.U.P.A.'s Associate General Counsel.  Lippman has been representing unions, individual union members and employees for most of his 30+ years in practice; more than half of which time he represented Florida law enforcement and corrections officers along with their agencies' civilian support coworkers.  Before being admitted to practice law in New York, where he represented private sector and public employees' unions, Gary earned a B.A. in Political Science from Vassar College, and a Master's Degree in Industrial and Labor Relations from Cornell University.
Lippman comes from a strong union family as his grandparents were with unions, and his father was a teachers' union president in Upstate New York.  After moving to Florida in 1996, Gary provided legal representation to firefighters' IAFF union locals in state and federal courts throughout South Florida.
His LEO representation includes on-scene at more than 100 "critical incidents," in more than 1000 investigations, has prepared officers for state and federal grand juries, and he has accompanied an officer into a grand jury investigating a fatal officer-involved shooting resulting in "No True Bill," and was instrumental in authoring several amendments to FSS 112.532; notably, amendments to sections of the "Bill of Rights" protecting officers from coercive administrative/disciplinary interrogations and expanding their due process rights under sections 112.532(1)(c), 112.532(1)(d), 112.532(4)(b), 112.532(6), and 112.533(1), Florida Statutes.
Some of Gary's arbitration victories on behalf of wrongfully discharged law enforcement officers in Florida have been featured in national Labor Relations Information System (LRIS) publications and seminars, and he has been recognized by for negotiating some of the first collective bargaining provisions in the United States addressing law enforcement agencies' introductions of new technologies into their officers' workplaces (e.g., GPS and patrol vehicles' in-car recording devices).  After the officer-involved shooting in Ferguson, Missouri, Gary was invited to be the guest of Will Aitcheson for an LRIS podcast interview regarding "Body Cameras and Collective Bargaining" (October 28, 2014).
Gary was invited to join and remains a staff member of the Police Policy Studies Council, Inc., and was published in The Florida Bar Journal (November/December 2016), "Will Police Body Cameras be a Mandatory Subject of Bargaining in Florida?" and (July/August 2017), "Will Body Cameras Improve Policing in Florida?"
Prior to coming to the I.U.P.A., Gary served as Managing Attorney for the successful implementation of a new state-wide Civil Injunction for Protection Project funded by the Victims of Crime Act (VOCA) through the U.S. Department of Justice, and administered by the Florida Coalition Against Domestic Violence.
E-Mail Gary E. Lippman at: glippman@iupa.org