Shreveport Police Union and I.U.P.A. Member Torian Wesley graduated with an Associate Degree in Criminal Justice in 2013 and joined Shreveport Police Department in 2014. He grew up in Shreveport in a tough neighborhood and he wanted to do something to help and to protect his community, which is why he chose a career in law enforcement in Shreveport. He has a young son that he enjoys traveling with and coaching his little league team. Torian is pictured below, holding his Outstanding Officer of the Year Award from the Shreveport Police Department.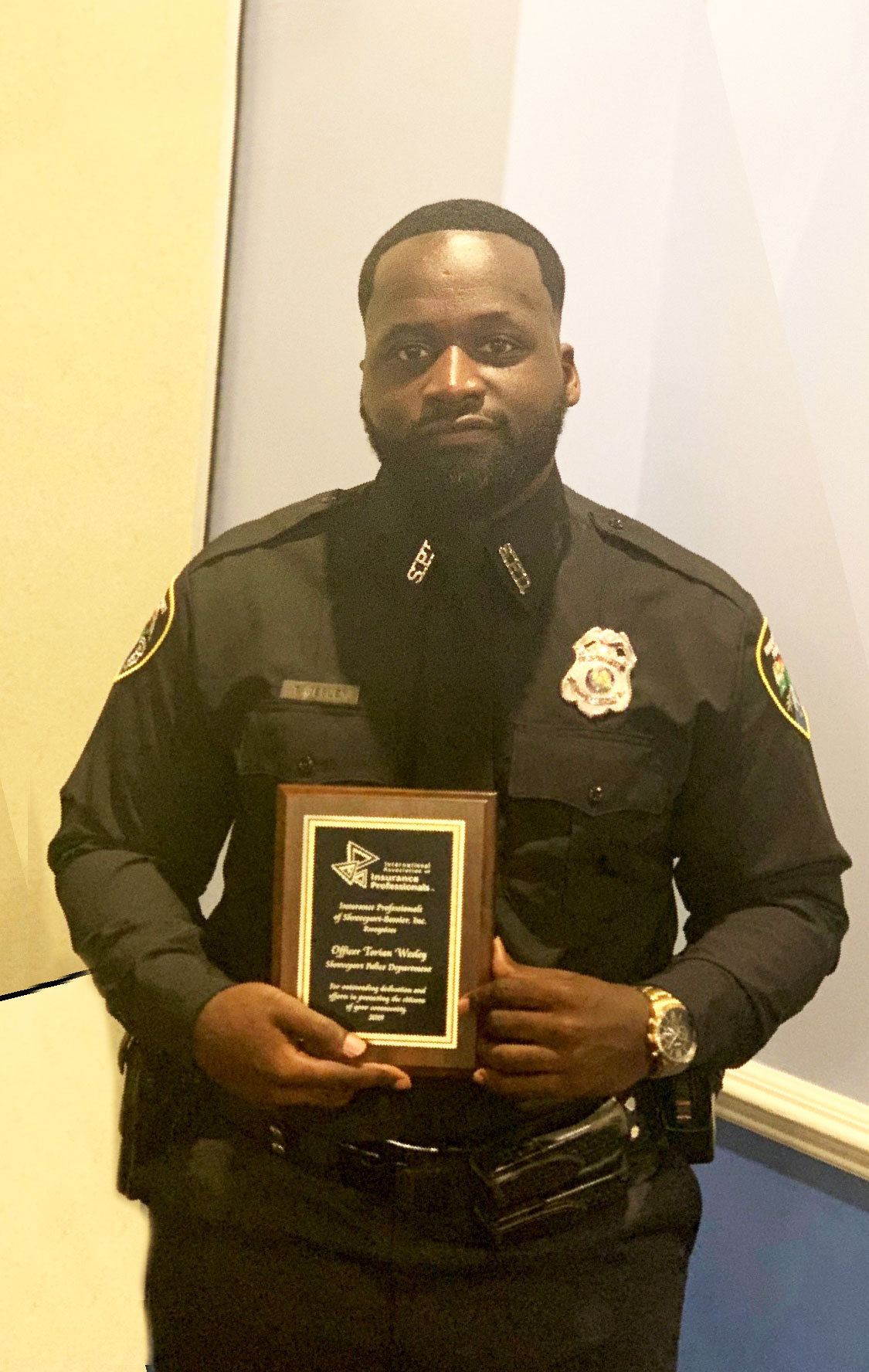 Torian worked patrol for seven years and was promoted as a Homicide Detective six months ago, a role where Shreveport Police Union President Angie Wilhite described him as a shining star, "I am very excited to highlight him because Torian is one of our shining stars here at the Shreveport Police Department. He is definitely going to be with the Shreveport community for years to come and use what he is learning to the benefit of his department and his community. Torian is a stand out officer with great integrity who has the makings of someone who could someday be an excellent chief or administrator … a leader period."
When Torian heard about the free college program through Union Plus, he decided to continue school to earn a Bachelor's Degree in Criminal Justice. He takes four classes at a time and is able to juggle that schedule, while working full time and caring for a young child. That is because his classes open all work at the beginning of each week, which allows Torian to budget his time and work at his own pace when he has time to complete the work.
Torian shared that "it is a very, very good program. The instructors are helpful and always available. As soon as I knew about the about the program, I knew I had to make the most out of the opportunity that was right there for me as a member." Torian also shared that he took classes at multiple schools in the program, first at a smaller program where he took as many classes as they had available. He then transferred to Central State University where all of his previous course credits transferred and he has been able to continue towards his Bachelor's Degree in Criminal Justice, which he has nearly completed and is still working hard on.

The I.U.P.A. and Shreveport Police Union are pleased and proud to claim Torian Wesley as a member and commend him on his upcoming graduation with a Bachelor's Degree in Criminal Justice!

Click here to learn more about the Union Plus Free Bachelor's Degree program available to I.U.P.A. members and their families!