I.U.P.A. Local Virginia Beach Police Benevolent Association 34 President Brian Luciano and members of the Virginia Beach PBA 34 Board traveled to Richmond, Virginia for Lobby Day to speak with their state representatives about the interests of their officers and the safety of Virginians. Meeting with elected representatives and advocating for the interests of members and of their communities is a critical component of union work for local leaders, one that President Luciano and his Board accomplished quite successfully.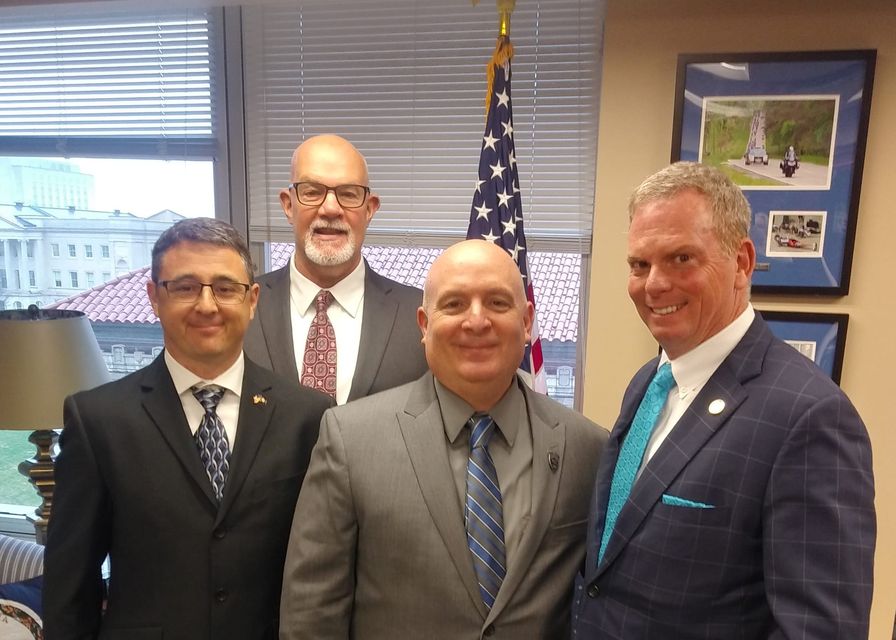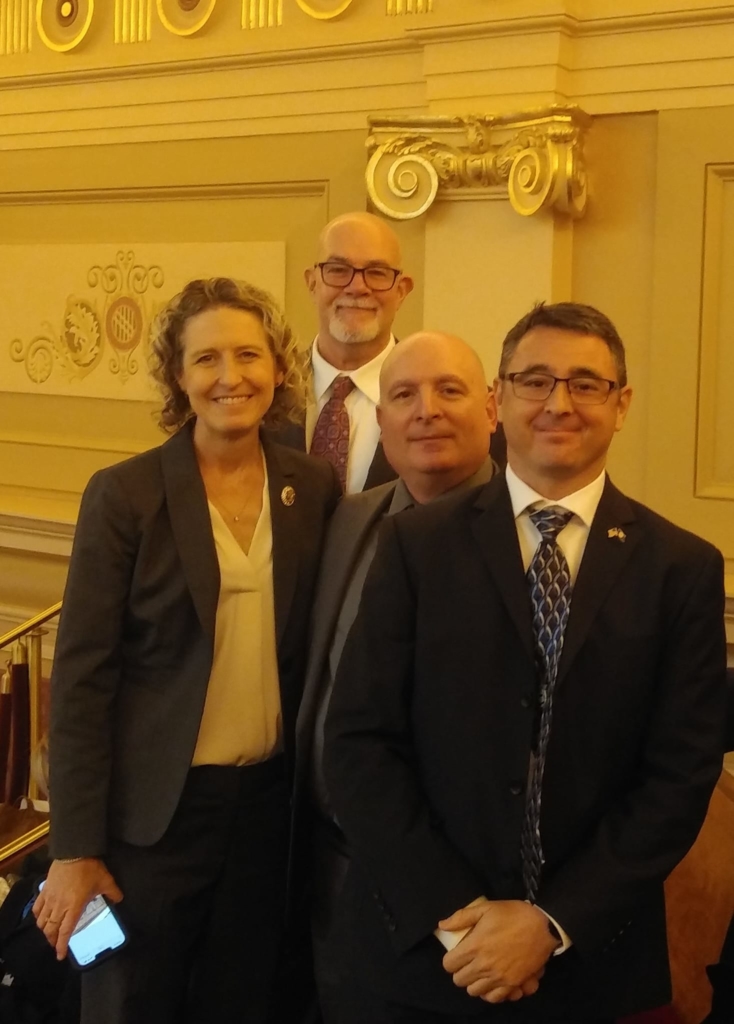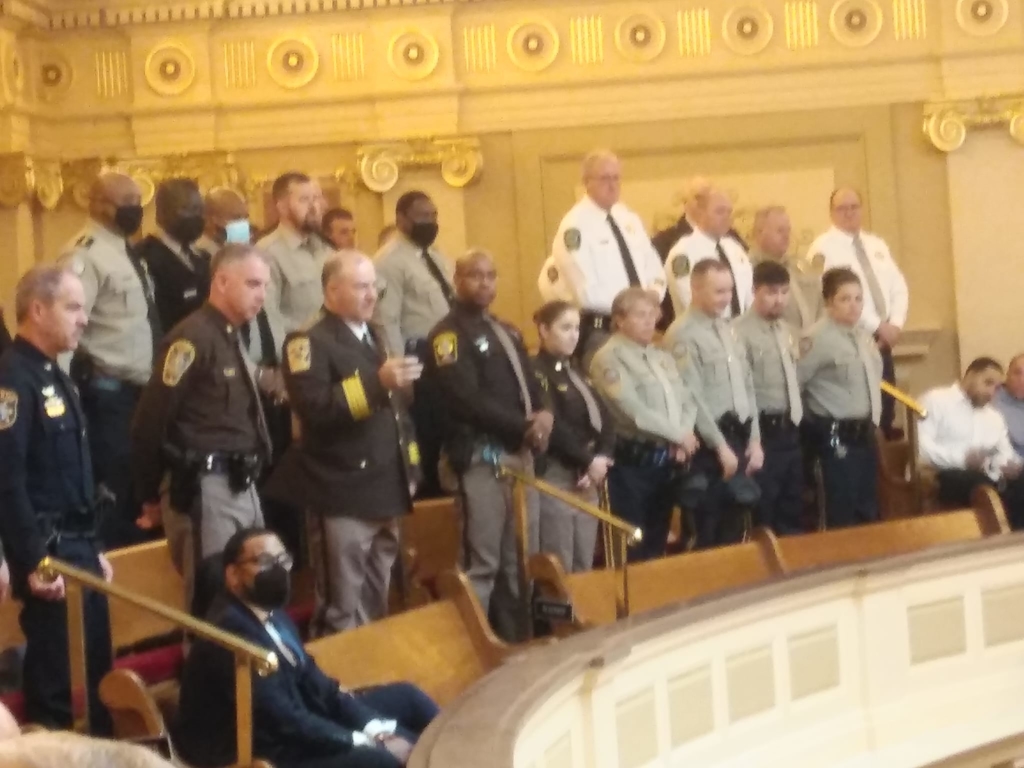 Virginia Beach Police Benevolent Association 34 shared three posts on their Facebook page about the productive trip. On the first, they stated, "The GPS is set and the coffee is brewed. Time to head to Richmond for 'Lobby Day' and talk to our reps about issues that matter to our members." On the second post, they shared that they met personally with their senators to share the interests of their members and community. On the final post, they said, "Truly humbling to have been recognized from the Senate floor yesterday. It is an honor the PBA accepts on behalf of our members, not ourselves."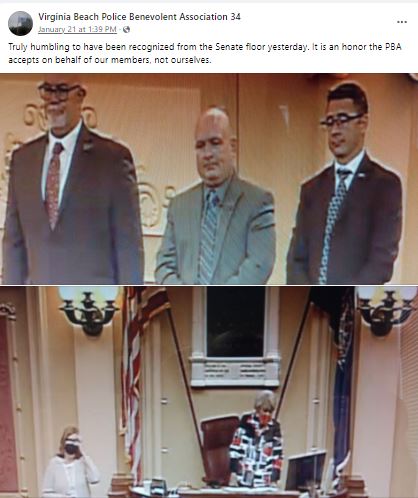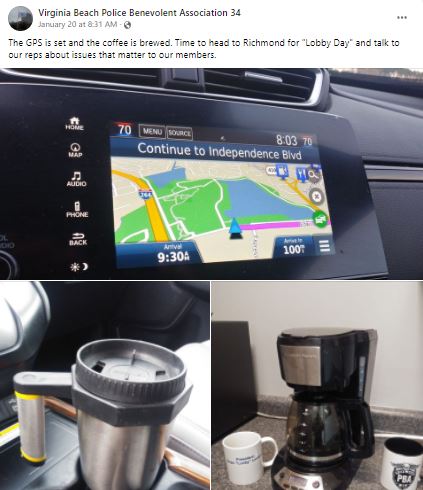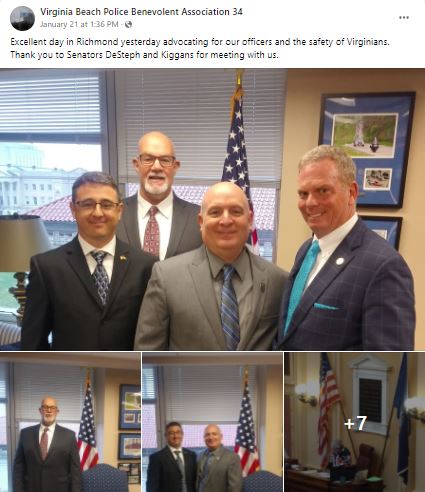 Each week, the I.U.P.A. Briefing Room features a photo that exemplifies the valuable part of the community that our Law Enforcement Officers all across the U.S. are and their positive impact as well as their dedication, service, and sacrifice.
Submit your photos today to be considered for the photo of the week next week to alinaj@iupa.org
Previous photos of the week have included: