Young Sophia of Milwaukee, Wisconsin sent a heartfelt Christmas card to Milwaukee Police Department. It meant so much that Sergeant Lehrer wrote her a thank you note and gave it to her along with an MPD badge and stuffed animal K9 pup.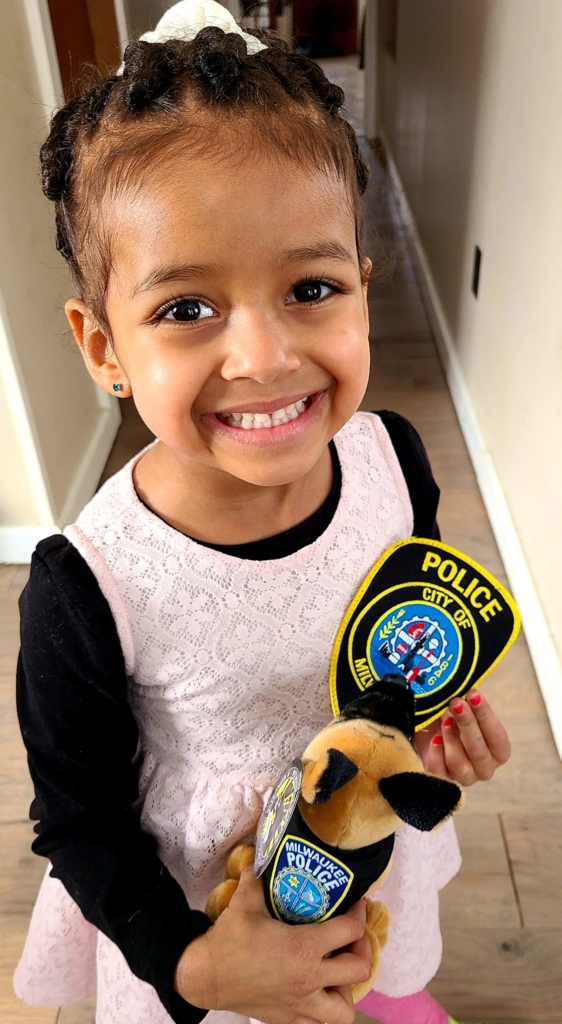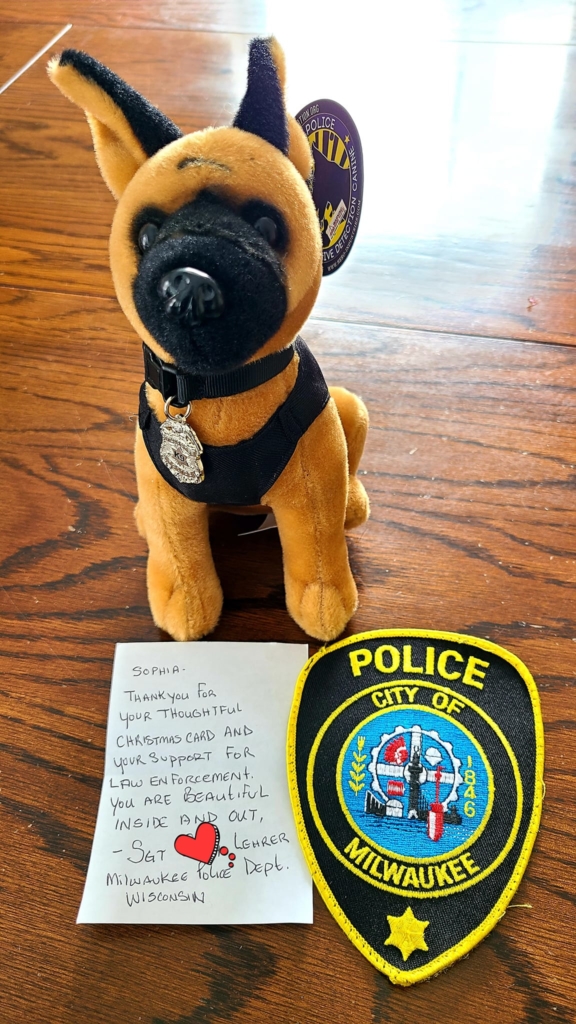 Milwaukee Police Department posted on Facebook, "Thank you Sergeant Lehrer of Milwaukee Police Department for these incredible gifts. I will treasure them. Your dedication to tirelessly protect and serve never goes unnoticed. We support you & greatly appreciate you! #igotyoursix #backtheblue💙🖤💙🖤"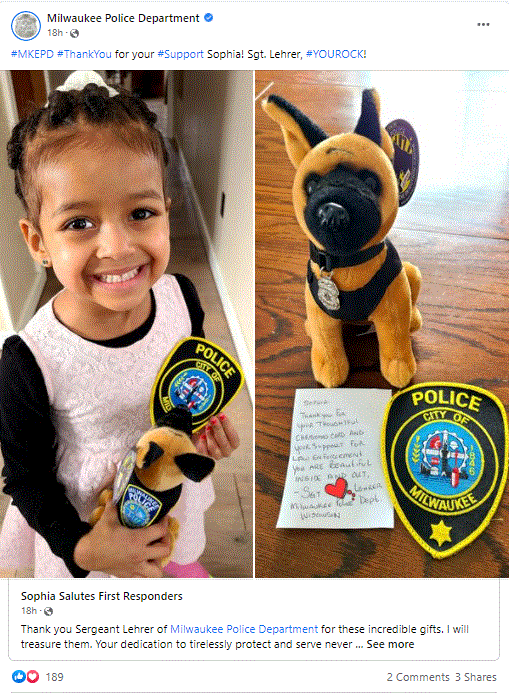 Each week, the I.U.P.A. Briefing Room features a photo that exemplifies the valuable part of the community that our Law Enforcement Officers all across the U.S. are and their positive impact as well as their dedication, service, and sacrifice.
Submit your photos today to be considered for the photo of the week next week to alinaj@iupa.org
Previous photos of the week have included: