I.U.P.A. Local Toledo Police Patrolman's Assn., #10 Member K9 Handler Officer Scott Lewandowski proudly accepted needlepoint artwork with retiring K9 Damon's likeness that was given to them by a caring and appreciative member of the Toledo, Ohio community.
The Toledo Police Department posted the below photos on social media to share about the auspicious occasion, "Last week, retired TPD K9 Damon was gifted a special needlepoint artwork by Gail Weller. The artwork is based on a photo of Damon and contains over 80,000 stitches. K9 Damon officially retired on June 30th, 2021, and now lives with his handler, Officer Lewandowski."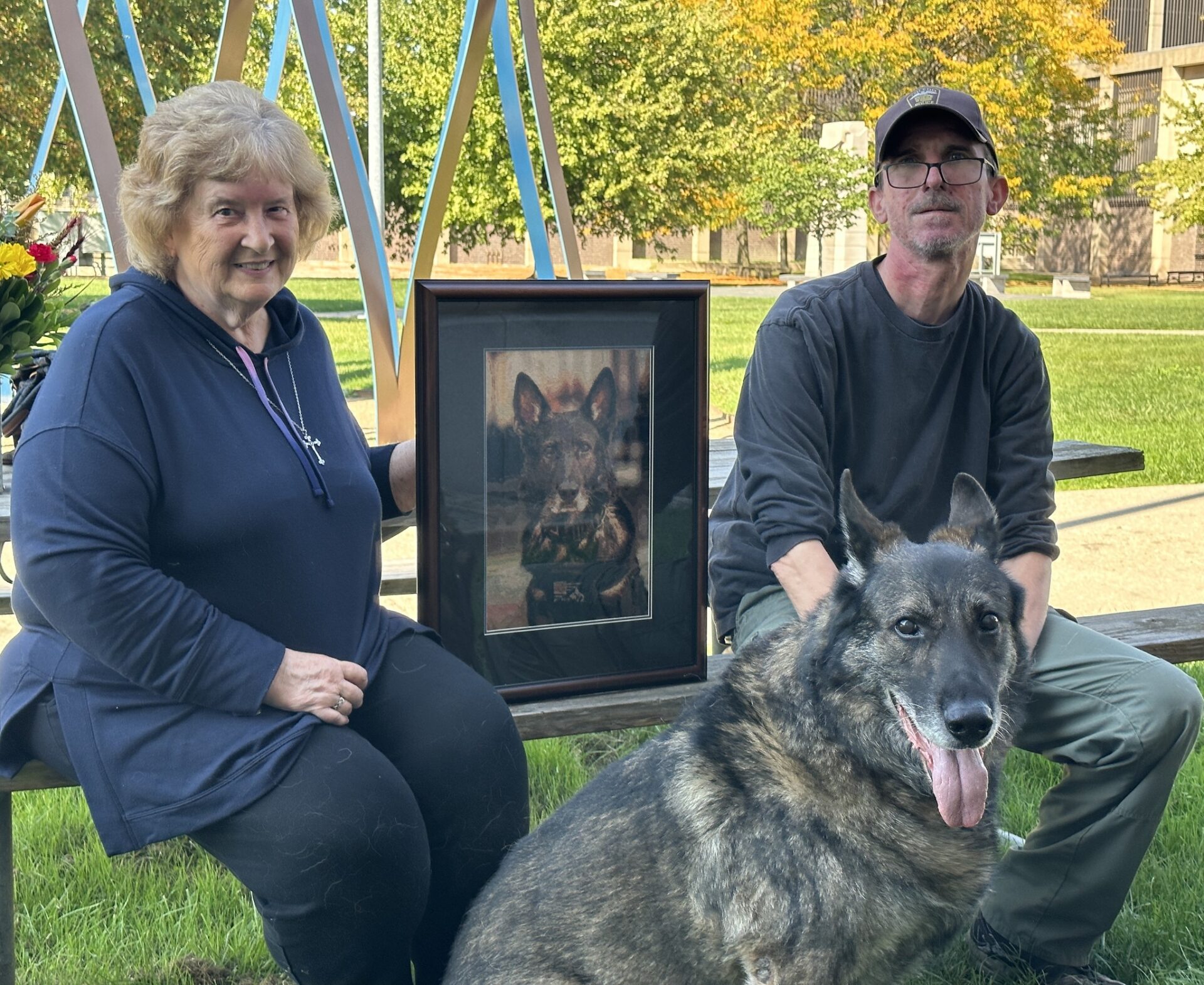 Each week, the I.U.P.A. Briefing Room features a photo that exemplifies the valuable part of the community that our Law Enforcement Officers all across the U.S. are and their positive impact as well as their dedication, service, and sacrifice.
Submit your photos today to be considered for the photo of the week next week to alinaj@iupa.org.
Previous photos of the week have included: