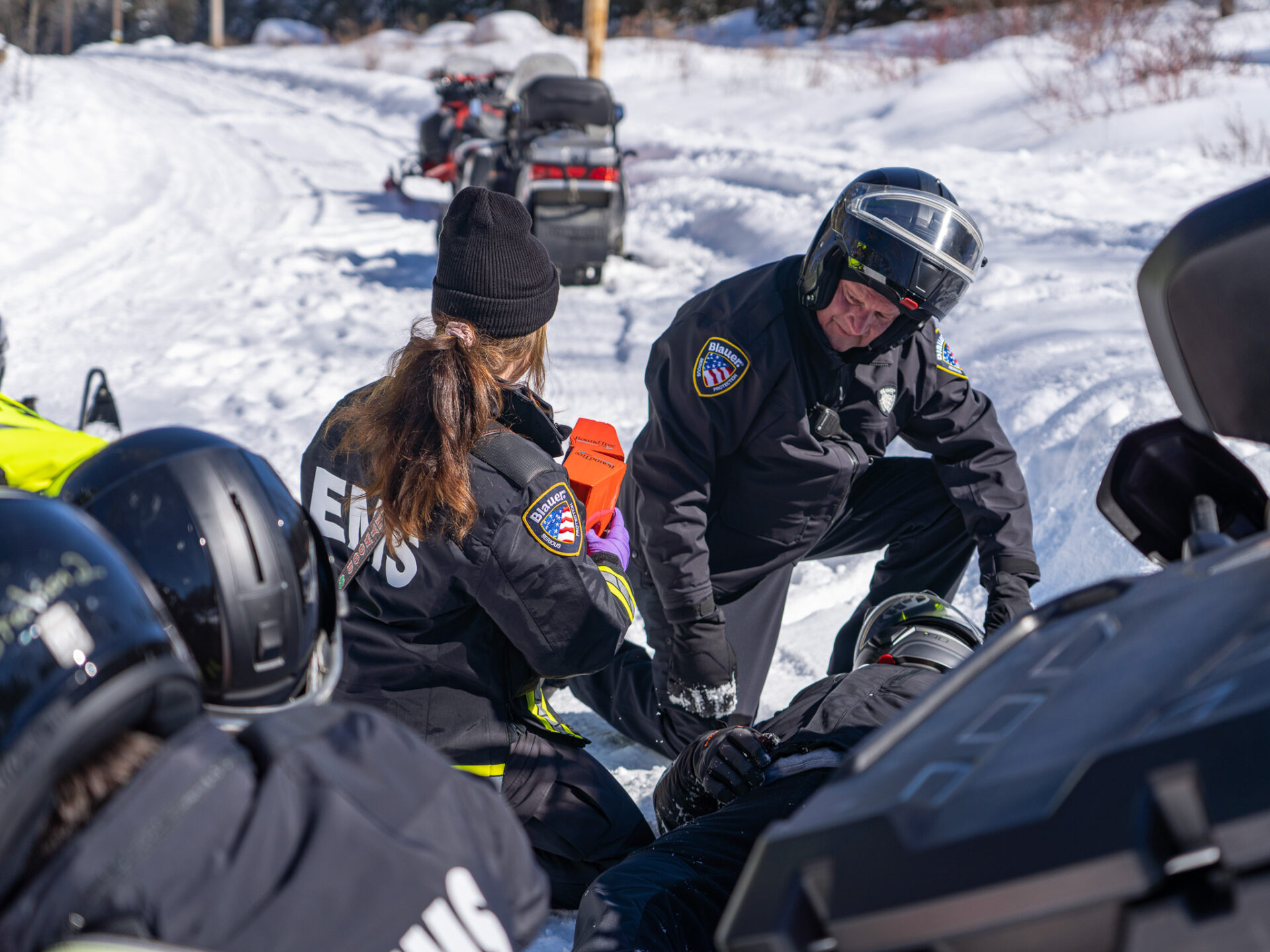 THE BEST WINTER JACKET FOR FIRST RESPONDERS.
In the line of duty, first responders and police officers face a wide range of challenging weather conditions. To meet these challenges head-on, having the right outerwear is not just a luxury—it's a necessity. Explore the benefits of Blauer System Outerwear and discover how it can enhance performance, comfort, and safety on the job.
WHAT IS SYSTEM OUTERWEAR?
System Outerwear is the ultimate 3-in-1 jacket. Often referred to as "modular outerwear" or more simply as a "layering system", the goal of System Outerwear is to provide versatility and adaptability, allowing individuals to stay comfortable in various conditions without having to switch between entirely different garments. At Blauer, this system consists of 3 parts; the Inner Liner or Soft Shell Jacket, the Outer Shell or Hard Shell Jacket, and the zip-in combination of them both.
HOW TO: BUILD YOUR PERFECT 3-IN-1 JACKET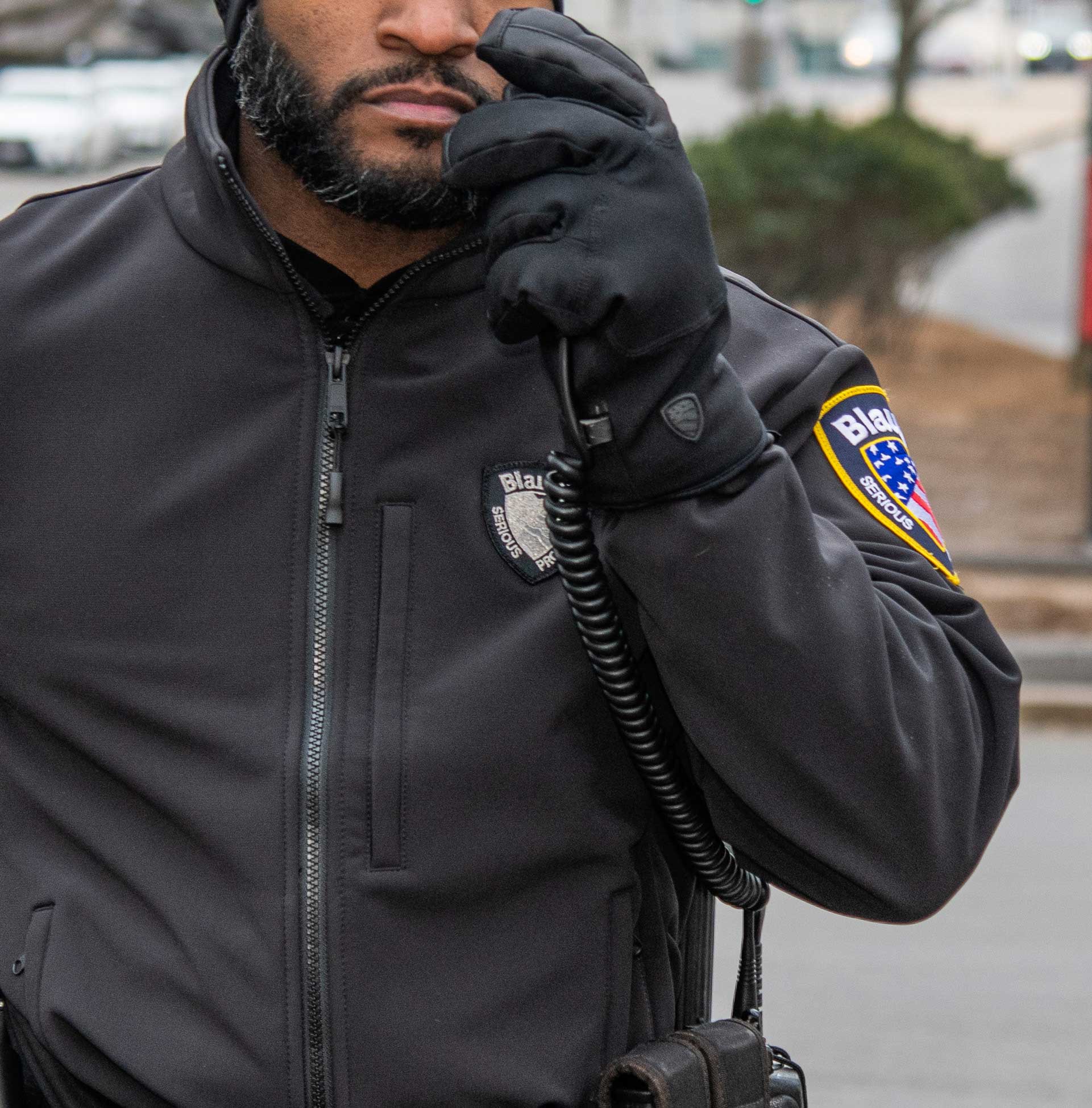 1. START WITH YOUR INNER LINER.
Before considering the endless combinations available, start by thinking of the inner liner as your standalone lightweight or midweight jacket for every-day wear in moderate conditions. Are you looking for breathable warmth without overheating? Or an ANSI certified HI-Vis option? Our popular Softshell Fleece Jackets feature microfleece lining with lightweight stretch and water-resistance for adaptable warmth, indoors and out. As the leader in innovative technology, count on Blauer inner liners to provide the perfect level of warmth and light eleme3nt resistance.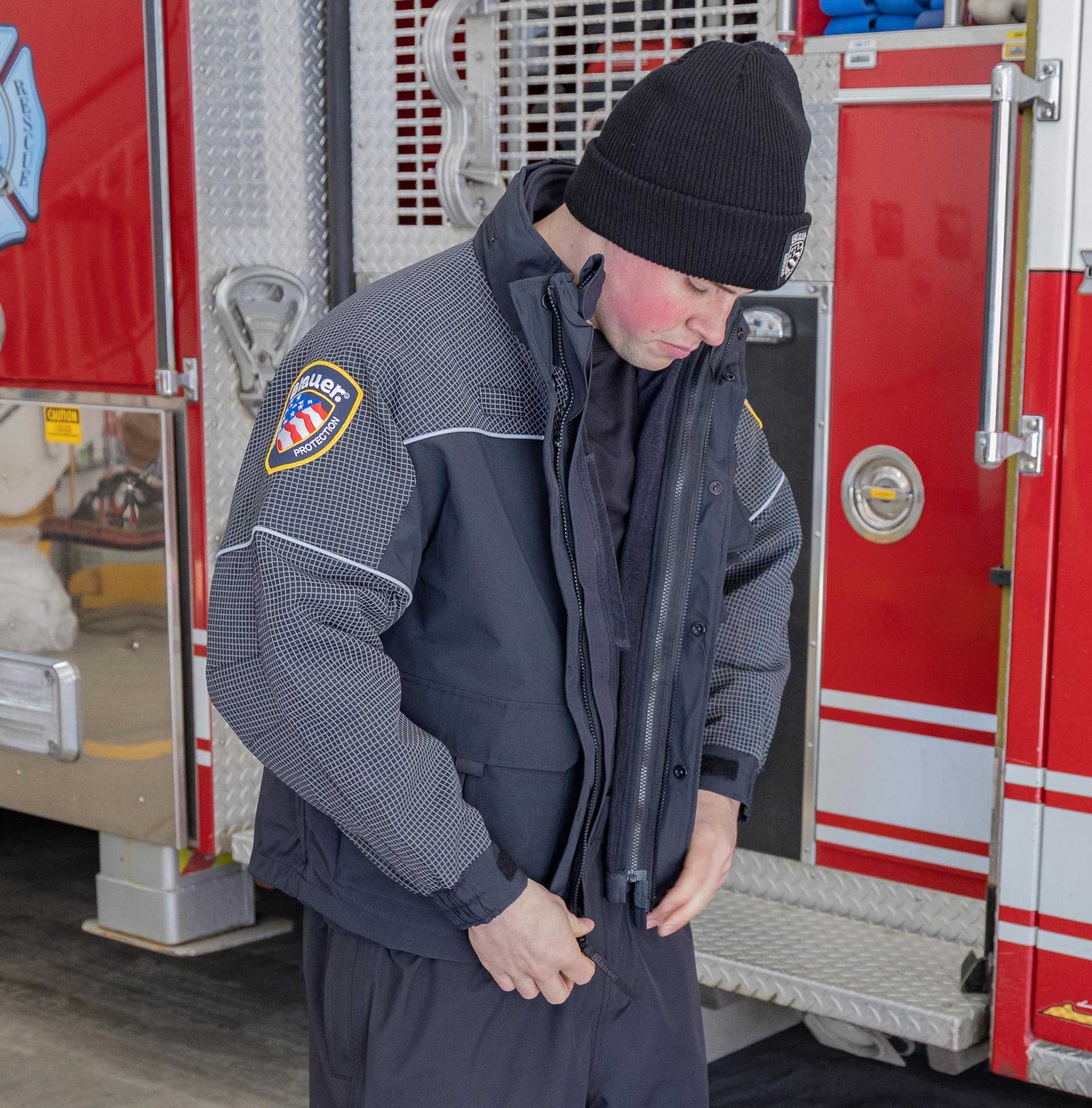 2. SELECT YOUR OUTER SHELL.
When you need greater protection from cold and wet weather, add a Hard-shell jacket to the insulated liner. These weatherproof jackets are designed for public safety and utilize cutting-edge fabric technology for excellent wind and waterproof protection from the elements. Choose military-grade 3 layer material such as Gore-Tex® or the SuperLight Hi-Vis Shell Jacket with B.DRY as a weatherproof option for heightened day-and-night visibility.  Blauer offers rain, patrol, and tactical jackets in our systems outerwear collection.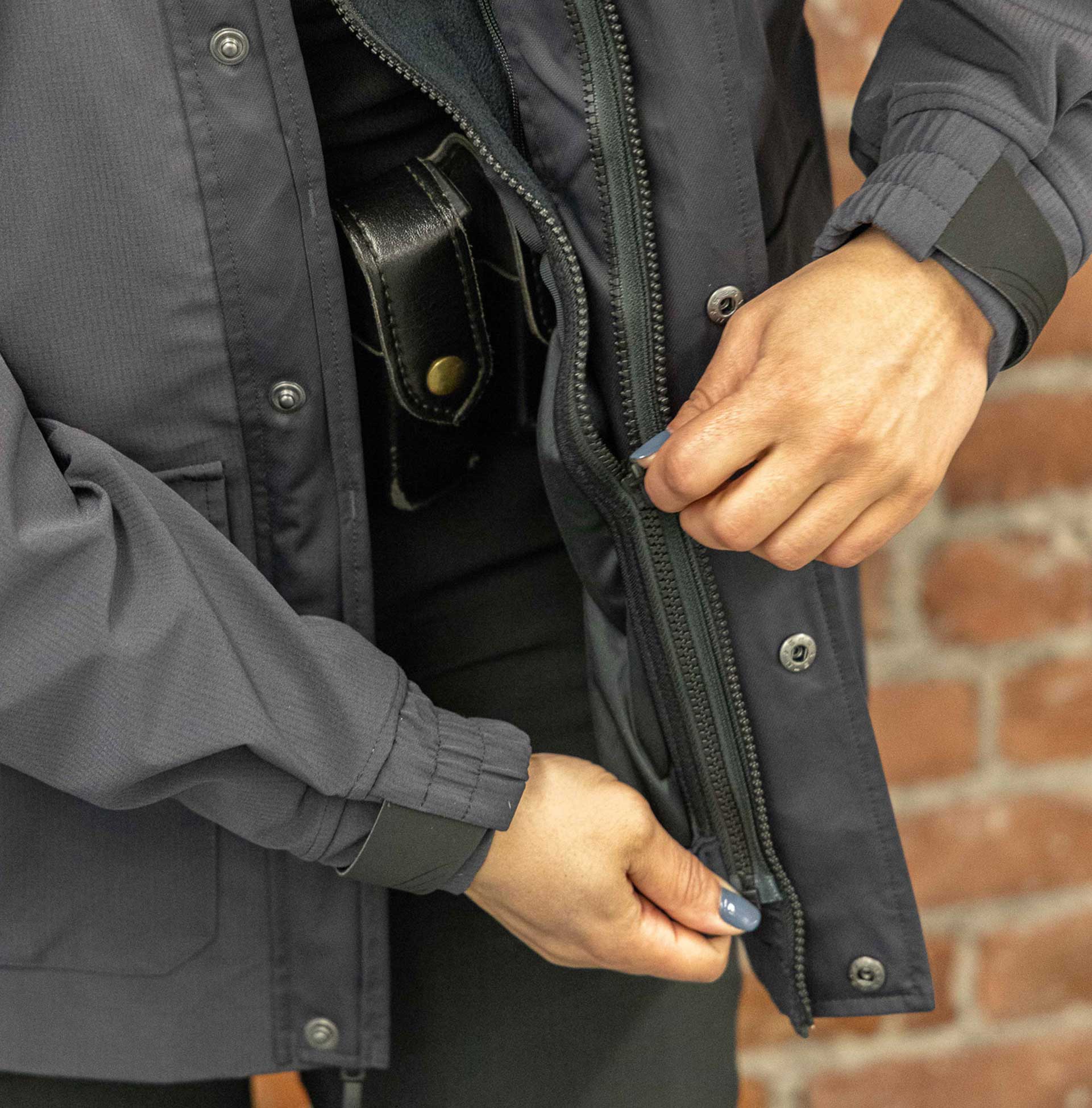 3. ZIP-IN TO COMBINE & CUSTOMIZE.
The right combination will provide long lasting protection against extremes in wet or bone chilling cold. The secret is the matching inner zipper which mates with the liner zippers making every System Outerwear inner liner compatible with every Blauer outer shell jacket.  In extreme cold-weather conditions, the addition of the insulated inner liner to the outer shell jacket will provide superior warmth with breathability. During intense storms, the addition of your outer shell to your softshell fleece offers full weather-proofing against wind and wind driven rain.
BUILT FOR FIRST RESPONDERS
Don't let ordinary outerwear hinder performance or safety on the job. Unlike other 3-in-1 jackets, Blauer System Outerwear feature zippered side openings for access to equipment, drop shoulder design and articulated multi-piece sleeves for unrestricted movement, and additional features such as multiple pockets, microphone and badge tabs. With a professionally stylish look appropriate for emergency responders and police officers, Blauer systems outerwear commands respect while providing the comfort and safety you expect from Blauer.