On October 22, 2021, the International Union of Police Associations will host a blood drive with SunCoast Blood Centers to aid in addressing the nationwide blood shortage that the United States, and the Sarasota area in particular, is currently facing. Staff, friends, family, law enforcement personnel, and Sarasota community members are invited to roll up their sleeves and donate to help save lives! Click on the button below to sign up now!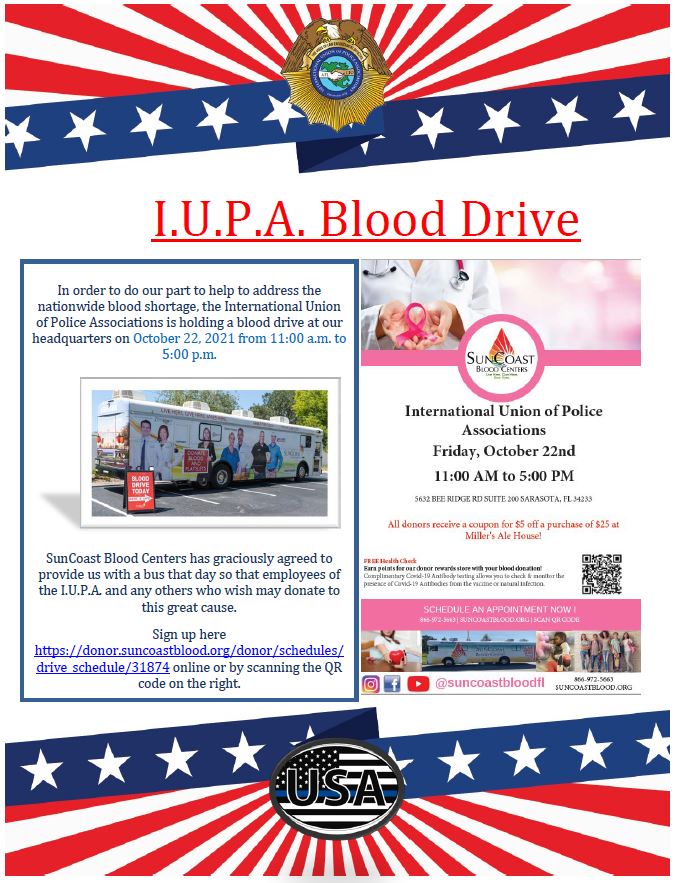 Did you know that there are health benefits to donating blood? Well, there sure are!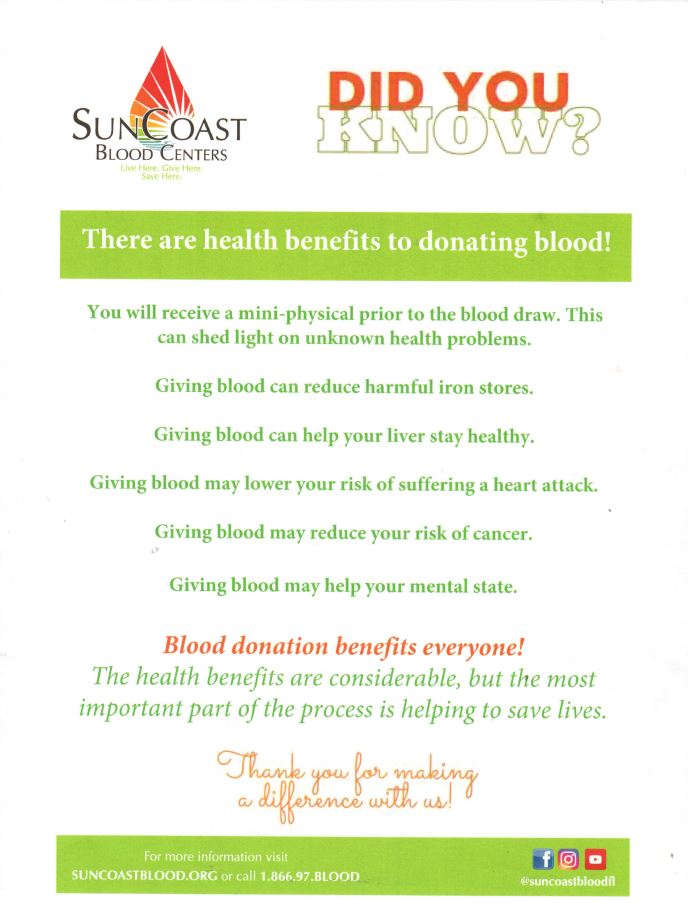 The I.U.P.A. previously held a blood drive in August and was able to meet the goal of ten units of blood donated! Click here to read about that successful event that saved lives!
I.U.P.A. Local Memphis Police Association with their local fire department also held a blood drive in late August in which they were able to get critically needed blood donations as well as offer the COVID-19 vaccine to anyone interested. Read all about that here!
The I.U.P.A. is so proud of our Memphis Local for helping to save lives and strongly encourages our other locals to organize a donation event of their own. Contact the I.U.P.A. Research Department if you would like help locating the blood donation center in your area at alinaj@iupa.org.
If you are in the Sarasota area or nearby, please sign up to donate blood by clicking on the button below! Please share about the event to encourage others in the Sarasota area to also sign up to donate!