Per National Today, "National Law Enforcement Appreciation Day was created by multiple organizations in 2015 to express their gratitude for officers in the United States. In support of their services citizens are encouraged to do their part in thanking the law enforcers on this day. One of the main organizations to take the lead in this is C.O.P.S – Concerns of Police Survivors. According to them, law enforcement officers need to be shown that the difficult career path they have chosen is recognized by the people who they protect and uphold the law for." A timeline and more information about the holiday can be found here.
Ways to show your appreciation for law enforcement on National LEAD Day include:
Wearing blue
Thank you cards
Posting on social media
Say thank you to officers in person
Give LEOs baked goods or buy them lunch/coffee
Thank you gift bags for law enforcement staff
Pictured below is a little girl from Port Saint Lucie, Florida as she gave a thank you card to a police officer.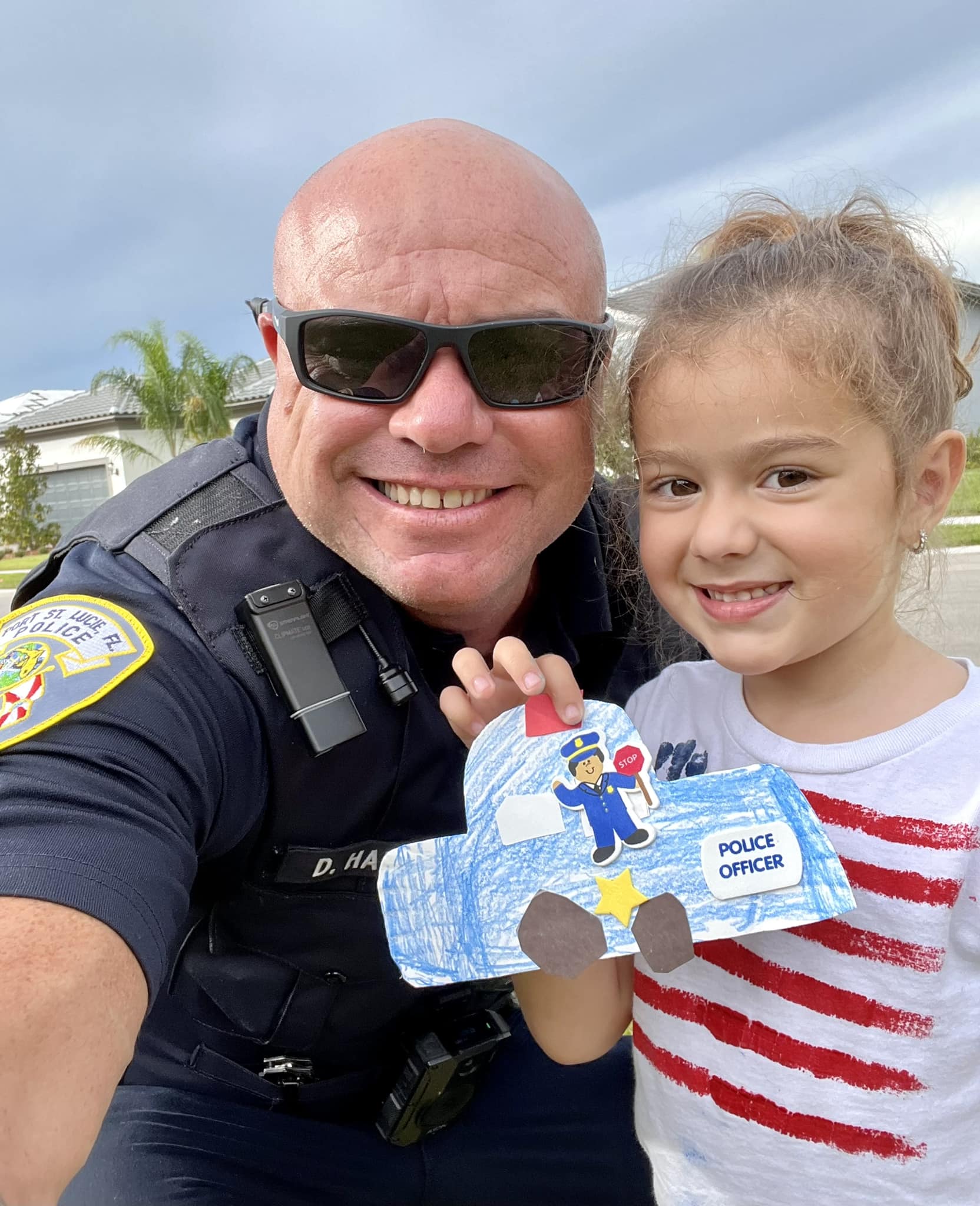 Each week, the I.U.P.A. Briefing Room features a photo that exemplifies the valuable part of the community that our Law Enforcement Officers all across the U.S. are and their positive impact as well as their dedication, service, and sacrifice.
Submit your photos today to be considered for the photo of the week next week to alinaj@iupa.org.
Previous photos of the week have included: