This week's Photos of the Week come from Sarasota, Florida. I.U.P.A. Local Sarasota Police Lieutenants Association, #6043 Member and Sarasota Police Department Special Response Commander, Lieutenant Shellhammer, authored an article that was published by the Florida SWAT Association Magazine, "Sarasota Police Respond to Active Shooter Incident in High Rise Condo".
Sarasota Police Department celebrated his achievement by framing the article and presenting him with it, then posting the images on social media with the message, "Lt. Shellhammer, our Special Response Commander, was presented with a framed copy of an article he wrote and had published in the Fall 2022 Florida SWAT Association Magazine. The article focused on a nearly 10-hour active shooter incident we responded to on Lido Key in July 2021. Bravo, sir!"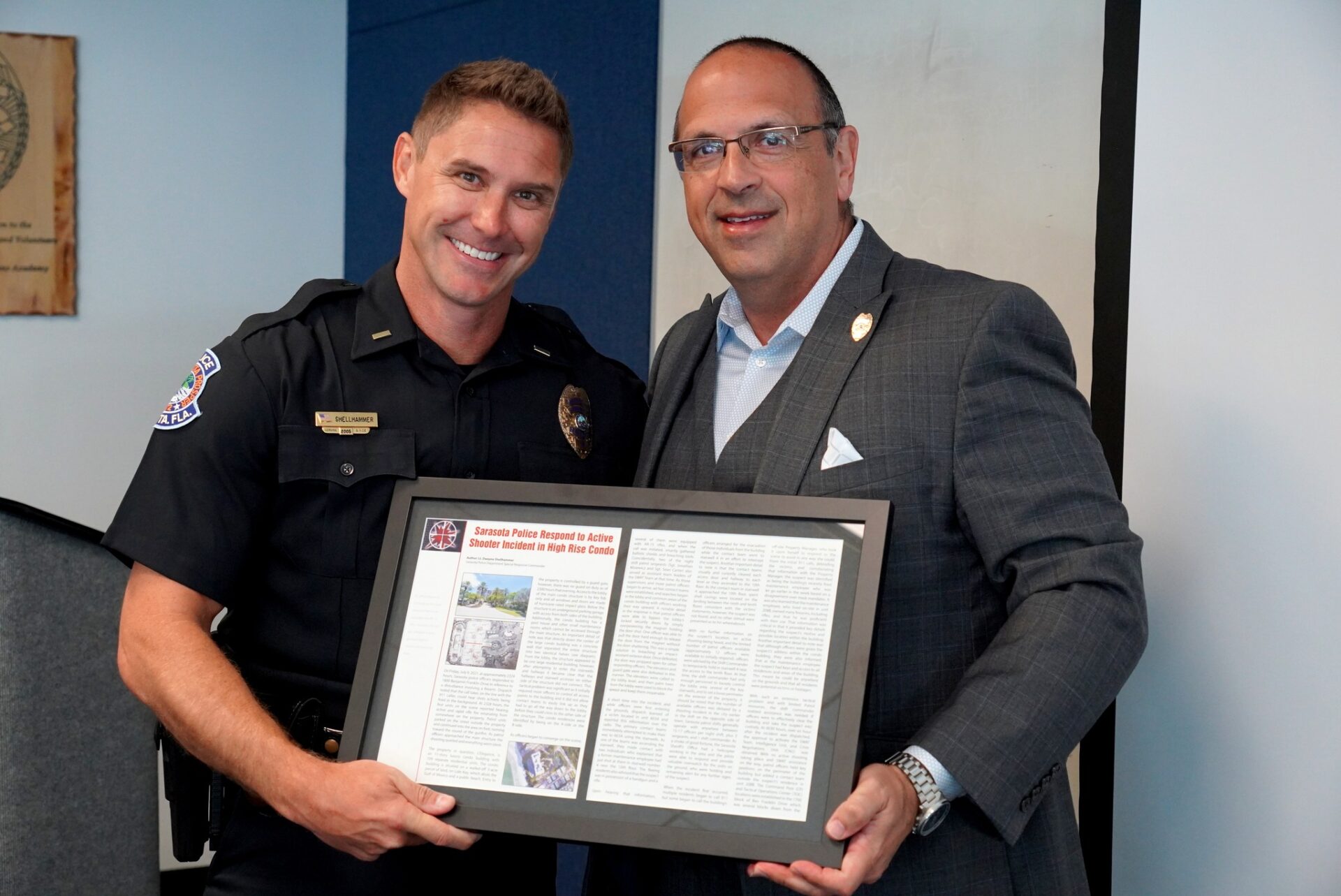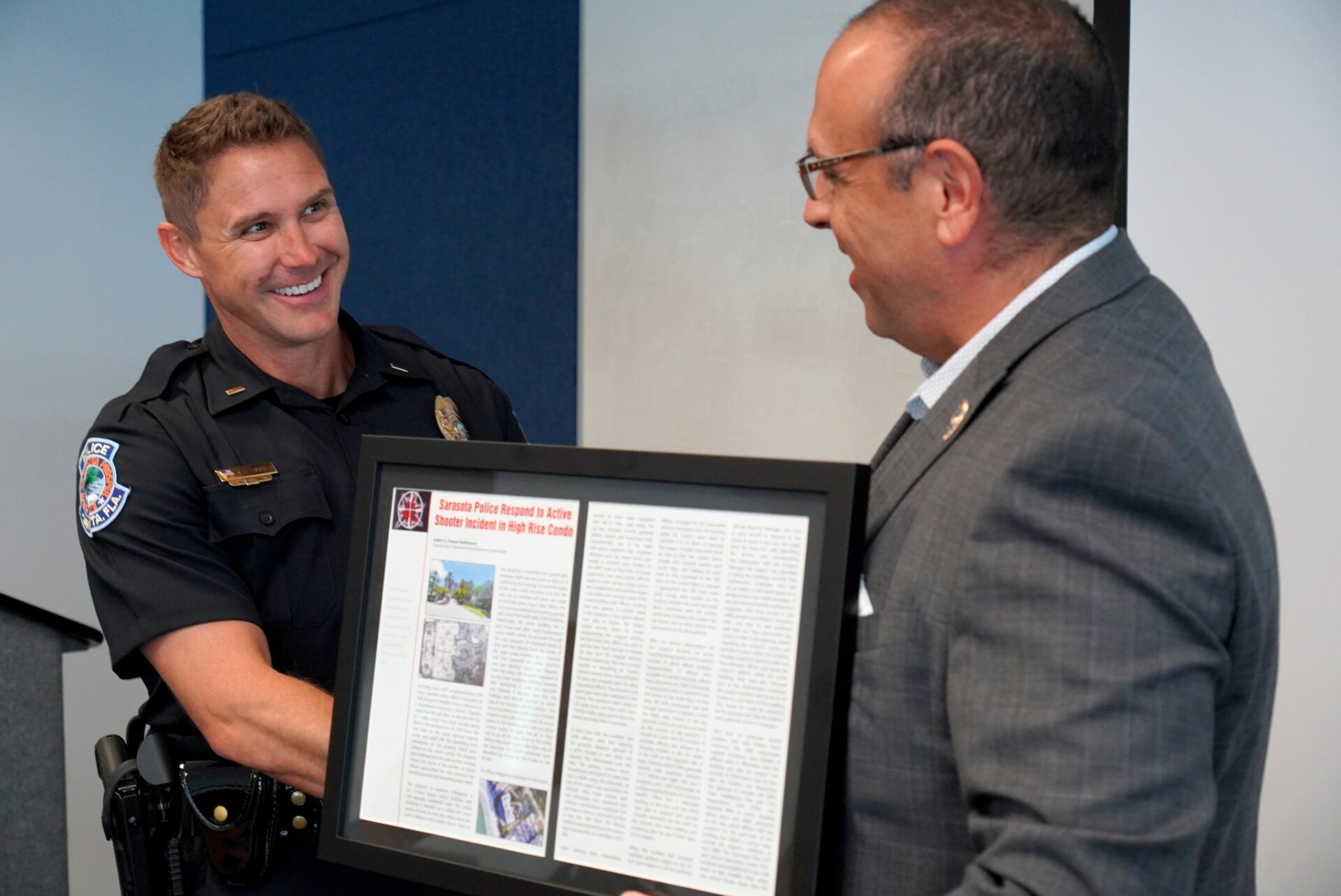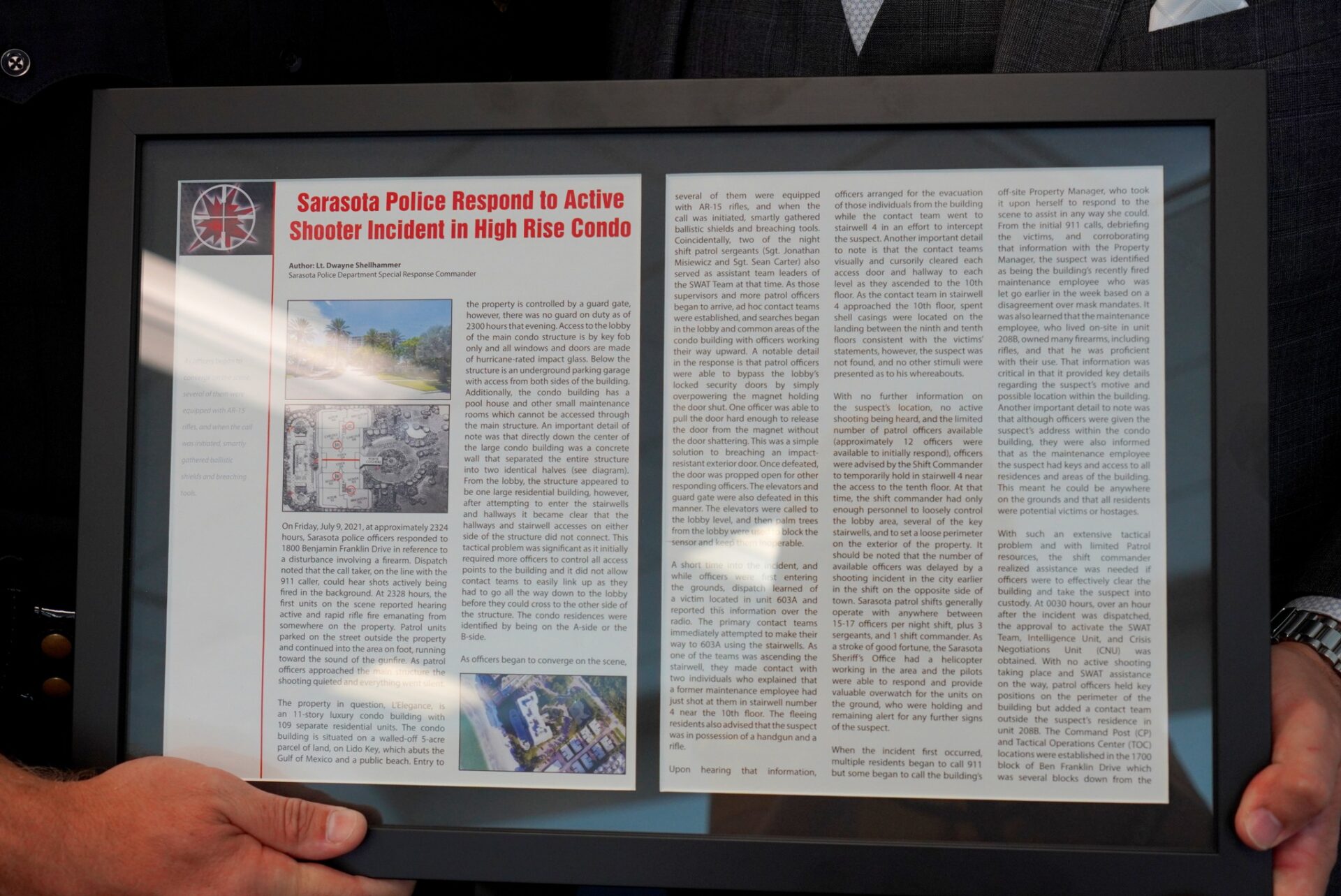 Each week, the I.U.P.A. Briefing Room features a photo that exemplifies the valuable part of the community that our Law Enforcement Officers all across the U.S. are and their positive impact as well as their dedication, service, and sacrifice.
Submit your photos today to be considered for the photo of the week next week to alinaj@iupa.org.
Previous photos of the week have included: